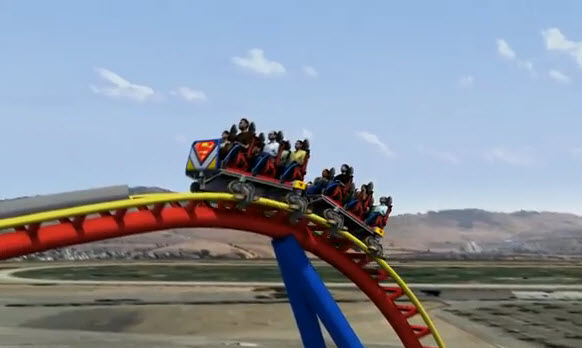 It's been awhile since the Bay Area has gotten a new fancy roller coaster, but that is about to change.
Six Flags Marine World in Vallejo has announced it will build a new thrill ride that is the tallest one of its kind west of the Mississippi.
"Superman Ultimate Flight" will take riders at lightning fast speeds of 62 miles per hour and will have two upside down twists and two vertical rolls over a track that is 863 feet.
The animation released by Six Flags this week give s good look and feel of what it will be like to ride the coaster next spring.