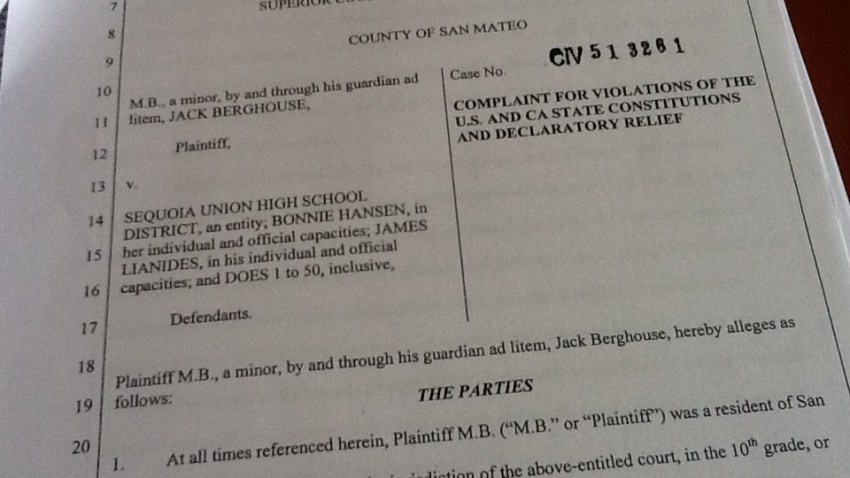 A special education teacher in Redwood City has been hit with a $1 million lawsuit by the mother of a 5-year old autistic child for allegedly kicking and starving him, according to reports.

Nadia Cortez sued the teacher, Alexia Bogdis, 44, Superintendent Jan Christensen, and other school district officials and aides who allegedly saw the abuse but did nothing to stop it, according to the San Francisco Chronicle.

Bogdis is accused of pulling the hair of Cortez's son, kicking him in the stomach, and preventing him from eating his lunch or drinking water while a teacher at Roosevelt Elementary School, the lawsuit alleges.

Cortez's son is a "nonverbal autistic boy who did not have the capacity to report the abuse," the newspaper reported. Bogdis is accused of abusing other students from 2010 to 2012.

An attorney for Bogdis denied any wrongdoing.

It appears the school district at least believes something was amiss: it put Bogdis and six other employees on leave. Bogdis is also facing trial: she pleaded not guilty in March in San Mateo County Superior Court to "five counts of child cruelty and four counts of battery for allegedly withholding food from Cortez's son and slapping and kicking another 5-year-old boy," the newspaper reported.

Copyright FREEL - NBC Local Media