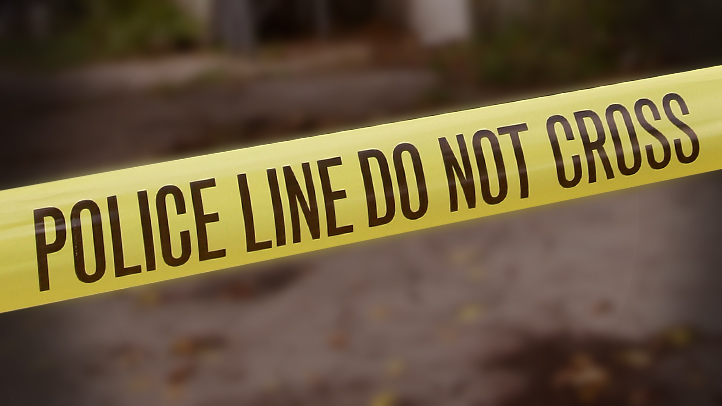 Police have released the name of the teen adopted son who is suspected of killing his parents, who were found dead in a car outside their Oakland home Friday night.
Fifteen-year-old Moses Kamin was arrested Friday on suspicion of slaying his parents, Susan Poff and Robert Kamin, according to police.
Oakland police found the bodies of Poff, 50, and Kamin, 55, in a PT Cruiser parked outside their home at 284 Athol Ave. around 9:30 p.m. on Friday. The couple worked for the San Francisco Department of Public Health.
"We are deeply saddened by the tragic deaths of these two valued members of our city's health care team," said Barbara A. Garcia, director of health at the San Francisco Department of Public Health. "Susan and Bob were respected and experienced health care professionals with a deep commitment to serving San Francisco's most vulnerable populations. This is a terrible loss," Garcia said.
Kamin had worked with the San Francisco Sheriff's Department since 1994, providing mental health services to inmates, as well as working as a psychologist at Haight Ashbury Free Clinics-Walden House.
"Dr. Kamin was extremely-well liked and valued as a coworker," San Francisco Sheriff's Department spokeswoman Susan Fahey said. "People are very saddened to hear the news." Poff had worked with the San Francisco Department of Public Health's Housing and Urban Health Clinic since 2004 as a physician assistant.
One of many mourners left a note in front of the couple's two-story home that read, "Love Lights Its Own, Path To Our Hearts, Even When It Seems, The Shadows Are, Holding It Beyond Reach."
Police first responded to the couple's home around 3:30 p.m. on Friday after a concerned employer called to report that an employee had not reported to work.
Officers conducted a well-being check and spoke to an individual at the house, but nothing seemed suspicious and the officers left. Around 9:30 p.m. police received a second call, and checked the home again.
It was then that they found Kamin and Poff in the parked vehicle. They were pronounced dead at 10:46 p.m. Police did not disclose how the two were killed citing the ongoing investigation.
Alameda County District Attorney's Office spokeswoman Rebecca Richardson said Monday that the 15-year-old is expected to be arraigned as an adult at the Wiley Manuel courthouse in Oakland at 2 p.m. today.
Copyright BAYCN - Bay City News