As Stephanie Rabara drives down to Tijuana, Mexico, she gets quiet thinking about how she got separated from her father some 10 years ago.
Rabara says they'd been in Tijuana for the weekend and were heading back home to San Diego.
Rabara's dad, Enrique Salas, had lost his wallet the night before. As they were driving across the border from Mexico, he explained what happened to a border agent, and said he needed to get a new green card. The border agent checked his computer, and then came back and told Salas, "You shouldn't even be here."
A charge for possession of methamphetamine and intent to sell drugs had come up on the computer check. As his 13-year-old daughter watched in shock, Salas was handcuffed, detained and sent back to Mexico. Relatives had to come and pick up Stephanie, whose mother was not part of her life.
"I mean, obviously it's super hard, no one wants to see their dad get arrested in front of them; that happened to my dad," says Rabara. "I had school that day, and I had to go to school, and my life completely changed from then on. My dad was the only parent I had, and he was taken from me."
Despite the separation and all he's gone through since, "My loyalty is to the United States," Salas told NBC Bay Area.
"The only thing that I've had bad with the United States is them putting me in Mexico right now. You know, forcing me out here. But I mean it gave me beautiful children, it gave me a beautiful family. It gave me great work. It gave me stability and a future to look forward to," he says.
Salas got caught up in a law that allows federal officials to deport any noncitizen for a long list of crimes classified as "aggravated felonies." That list expanded greatly during the Bill Clinton presidency to include things like drug possession, failure to appear in court and entering the country illegally (even if the entry was as a young child.)
The policy was designed to crack down on noncitizens who commit crimes in the United States, but it has also led to deportation of hundreds, perhaps even thousands, of U.S. military veterans who had been willing to die for their country.
One in 100 veterans ends up in jail or prison in the U.S., and the U.S. Department of Justice says those veterans are more likely than nonveterans to serve time for violent crimes.
According to the National Institutes of Health, one in four vets returning from Iraq and Afghanistan shows signs of a mental disorder, and one in six reports symptoms of post-traumatic stress disorder (PTSD.)
Salas is one of them.
Honorably discharged from the Marines, where he served as an infantryman from 1988 until 1992, Salas says he still struggles with some of things he saw during deployments in Desert Storm and in West PAC '89.
After serving time in prison for his drug convictions in the U.S., Salas was deported. He was permanently barred from the U.S. after trying to re-enter the country to be with his daughters. He says being forced to live apart from them is his biggest frustration.
"I wake up every morning thinking about them, hoping and praying that nothing bad happens, you know," says Salas. "Because God forbid something happened; I wouldn't be able to go back."
Rabara, who has married and bought a home in the U.S. since her father was led away in handcuffs, says the policy isn't fair.
"These men are good enough to serve our country but once they make a mistake, they don't get any second chances, you know, they're just disposed of," Rabara says.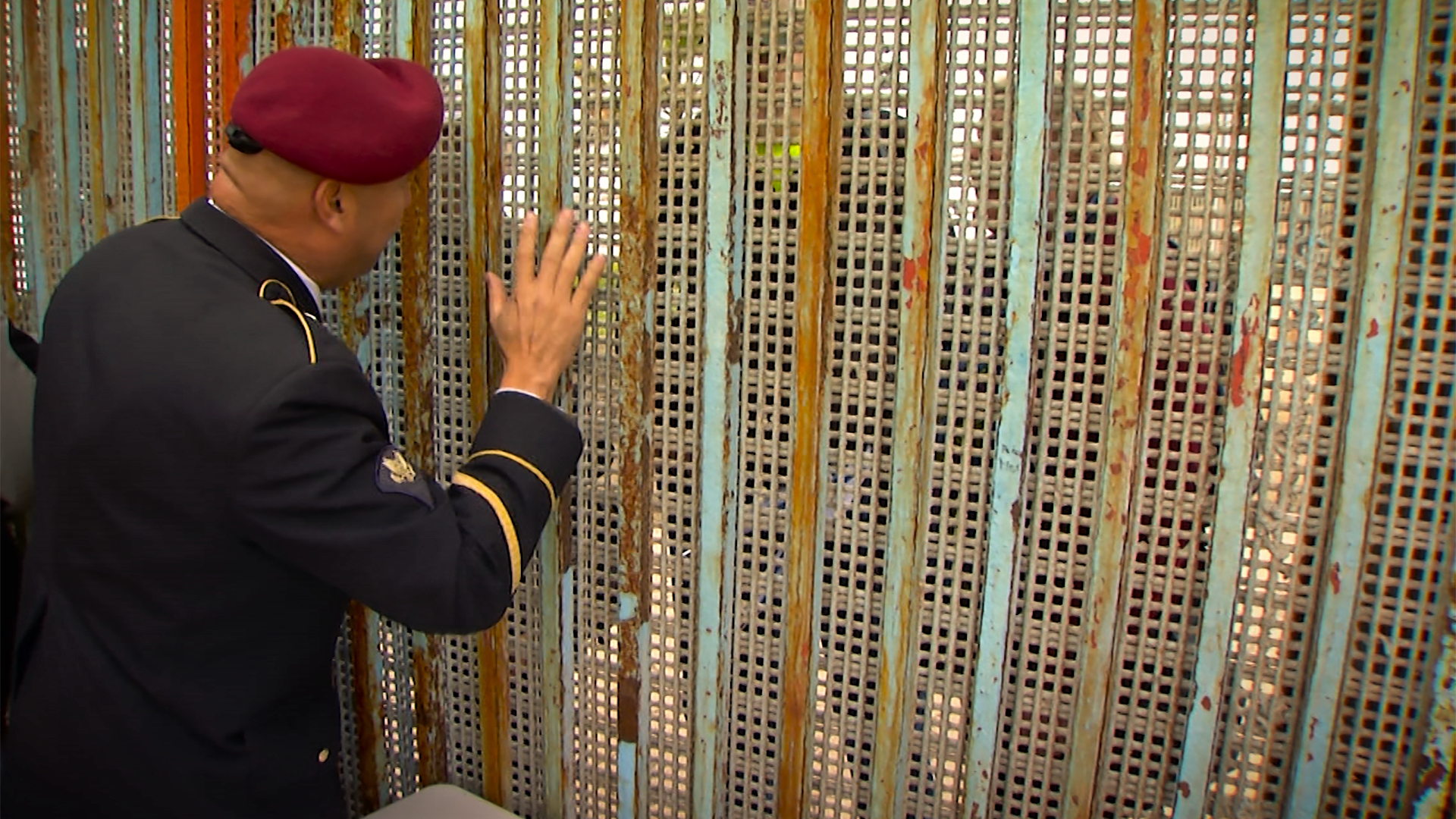 An ACLU of California report released in July 2016 found at least 239 noncitizen veterans who have been deported by the federal government. NBC Bay Area subsequently interviewed one of the people who helped compile the numbers and contributed to the ACLU's report, Hector Barajas, who says he's identified 301 such deported U.S. military veterans located in at least 36 different countries.
"Of course (there could be) hundreds or thousands out there that we believe," says Barajas. "We can say exactly this summer that there … are at least 301."
"It's a horrible injustice," says retired Marine and former California Assemblyman Nathan Fletcher of San Diego. "They (veterans) struggle finding work, they struggle with substance abuse. A grateful nation is supposed to offer them a path to redemption and rehabilitation, not a path to deportation."
U.S. Citizenship and Immigration Services officials say they are merely enforcing the law as it's written.
"If you've been convicted of certain offenses, it's a deportable act," says UCIS spokeswoman Sharon Rummery. "We don't ask ourselves what's fair or not fair. We're simply here to administer the law. That's what we're charged with. That's what we do."
Fletcher says he'll lobby California's Assembly and the U.S. Congress to change this law.
"It's wrong legally, and it's wrong morally, and this is one of those things that should be easy to get fixed," Fletcher says.
"Change this policy, you know. If we're willing to give our lives for this country, let us stay," Salas says.
Note: Through ACLU, Enrique Salas has connected with a lawyer who is trying to file a motion for a pardon from California Gov. Jerry Brown and get some form of "conviction relief" for Salas. Meantime, Salas still waits in Tijuana, Mexico.