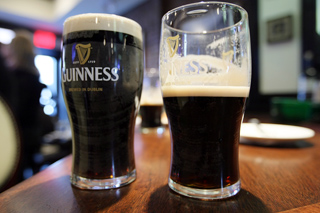 There's more to being Irish than slamming down a pint and getting into a fight but St. Patrick's Day wouldn't be fun without the two.

On the day everyone gets to be Irish, our friends at 7X7 give us a list of the 10 best Irish pubs in the City. And with every pub in the Bay Area playing Irish tonight, the list is a helpful way to cut through the crowds and the disturbing green beers to get to the real party.

The list has something for everyone, including the Irish pub at the end of a dirty alley to the pubs with live music and even the pub playing sports from the evil British empire.
Courtesy 7X7
The Blarney Stone
Little Shamrock
Durty Nelly's
If you don't feel like hitting the pubs tonight but you still want to let your inner leprechaun out, we still have you covered. Of course if you feel like slamming a few cold ones back, remember there are free cabs tonight.