For the first time in his life, 37-year-old Chad Bojorquez is licensed to drive a car on his own. And not just any car—the San Jose man was the recipient of a specialized van complete with a wheelchair lift and hand controls.
A group of San Jose civic leaders started a fundraising effort last year that raised $78,000 to make the dream a reality.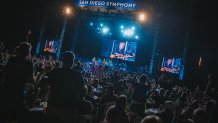 "It's very freeing to be able to drive," he said. "Just the freedom go wherever."
When the appropriately-named fundraising campaign, "Wheels for Chad," was started a little over a year ago, Bojorquez was a project director at Downtown Streets Team. In his management role at the nonprofit, which works to secure jobs and housing for the homeless, Bojorquez spent hours daily on public transportation to fulfill his various responsibilities in the South Bay.
The result was a lot of valuable time lost.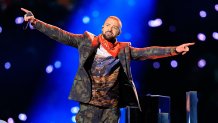 "The morning could be in Palo Alto, the middle of the day could be in San Jose and the end of the day could be in Sunnyvale," Bojorquez said in an interview with NBC Bay Area last June.
For the father of three young kids, with another on the way, the van will do much more than alleviate his daily commute time. Bojorquez now works for Destination: Home, a program of the Health Trust,
Bojorquez also now thoroughly enjoys what many might call a mundane task: morning drop-off.
Earlier this month, he drove his son to school by himself for the first time ever.
"That's a huge deal, a short little drive," he said. "It's the normal things."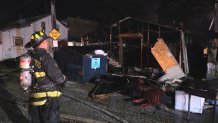 The "Wheels for Chad" campaign was started by San Jose resident Julie Matsushima, a longtime advocate for the disabled. In May 2015, Matsushima's efforts culminated in the grand opening of the Rotary Playgarden, an accessible playground inspired by her granddaughter Aimee.
After hearing about Bojorquez's dilemma, she and a team of women started the "Wheels for Chad" campaign through her nonprofit, That's Amore. The group held fundraisers and solicited donations online, ultimately raising the money and presenting Bojorquez with a check last June.