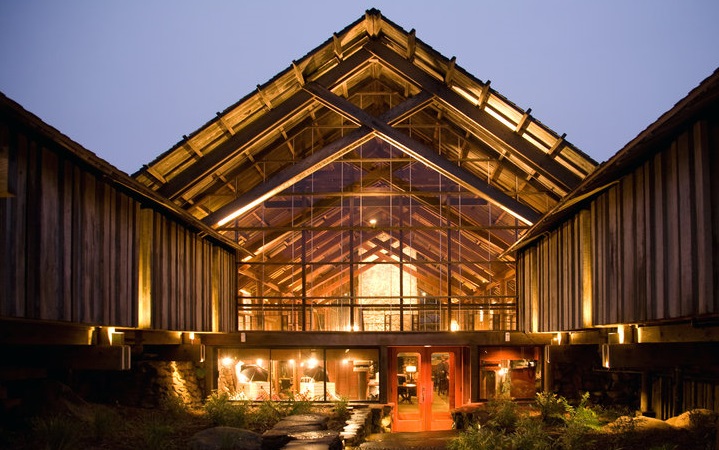 A HALF-CENTURY BIRTHDAY: The hospitality business is not necessarily an easy one, so when a hotel hits its half-century mark, it is worth noting. Of course, not every hotel is perched on the Sonoma Coast ("perched" being the cousin to "nestled," something that hotels set back in canyons are often described as being) and not every hotel is Timber Cove. It does have a '60s vibe, from its grand A-frame-y entry to the Bufano obelisk, an adjacent landmark that's "a 93-foot homage to peach, Sixties, and contemporary art." In short? It's a place with roots.
BUT THOSE ROOTS... don't necessarily mean full-on '60s style. Are you thinking beaded curtain and lava lamps? Nope, they're are none of those about, just modern rooms with themes like forest and ocean. Still, a 50th birthday is a really big deal -- the card aisle at the local drugstore confirms this -- so Timber Cove is pulling out various stops on the partying front.
LIKE... A celebration running from June 28-30. Timber Cove staff'll be dressing a la 1963, and cocktails will be flowing, or at least filling glasses in an appropriate manner, that hearken back to that era. Other historic touches, specials, and events will fill the weekend. If you can't make it then, fret not, coastal lover; a 50% off a second night special is in effect for the remainder of the year. Read all about it, grab your skinny tie and/or love beads, and prepare to do some communing with the Bufano obelisk.
Copyright FREEL - NBC Local Media