Three Santa Clara County Sheriff's correctional deputies have been arrested on suspicion of murder, conspiracy and assault following the death of an inmate last week, the sheriff announced Thursday.
The deputies were identified by the Sheriff's Office as: Jereh Lubrin, Matthew Farris and Rafael Rodriguez.
"The disappointment and disgust that I feel cannot be overstated," Santa Clara County Sheriff Laurie Smith said at a news conference Thursday. "Because our investigation has concluded that three correctional deputies…are the reason for this brutal murder of Michael Tyree." (Watch the sheriff's press conference in its entirety)
Investigators said all three of the accused deputies have requested lawyers and declined to give a statement.
Correctional Deputies Arrested After 'Brutal' Inmate Death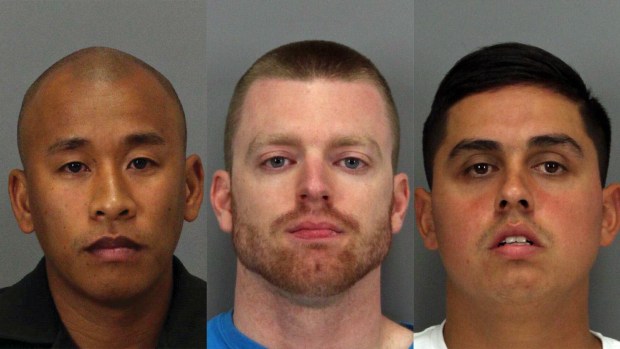 They are being held without bail and have been moved to holding facilities outside Santa Clara County so that they don't have to be behind bars at the same place where they work, Smith said.
As of Thursday morning, the Santa Clara County District Attorney did not have the case.
"That they would be recommending murder charges shows how egregious the evidence must be. This is highly unusual, not just locally, but nationally," said vocal police critic Raj Jayedev of Silicon Valley DeBug. "But the arrest is just the first step in holding these officers accountable. The DA's office carries the responsibility now, and we hope their office pursues justice, and are not deterred by the fact that these people wear a badge. The community will be watching closely. I suspect the nation will as well. I believe the safety of all the inmates currently incarcerated is also an immediate concern as the court proceedings continue."
The deputies' arrests follow the Aug. 27 death of Michael Tyree, 31, at the Santa Clara County Main Jail. He was serving a five-day sentence for a petty theft misdemeanor and had served an identical sentence last April.
Sheriff Smith said at the news conference her department wanted to express its "profound sorrow" over Tyree's death.
Tyree was waiting to be transferred to a bed at Momentum Crisis Residential Treatment Center, a nonprofit providing mental health services in Santa Clara County. His family's attorney said Tyree had a history of mental health problems.
Sheriff Announces Arrest of Correctional Deputies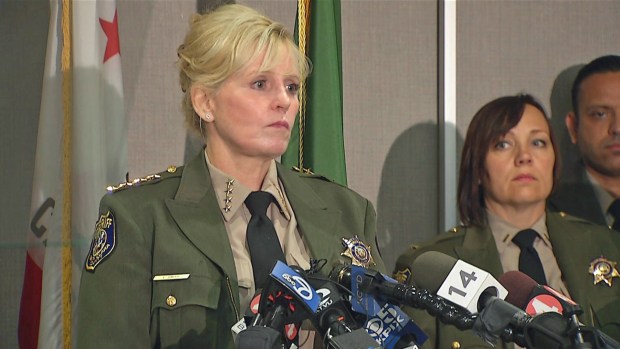 Before Tyree died, a physical confrontation between the deputies and the inmate ensued and Tyree was badly beaten, with lacerations to some of his internal organs. The coroner said Tyree sustained multiple blunt force injuries that caused internal bleeding. He called the death a homicide.
For the last week, the Sheriff's Office has said that the guards were making a routine welfare check on Tyree when they noticed he was unresponsive and called paramedics. Sheriff Smith said Thursday the three officers were the only people to enter Tyree's cell on the night he died.
Sheriff Smith said she has invited the FBI to help investigate Tyree's death.
The sheriff wouldn't comment on whether the deputies were properly trained or if anyone else might have been involved.
NBC Bay Area's Stephen Stock contributed to this report.