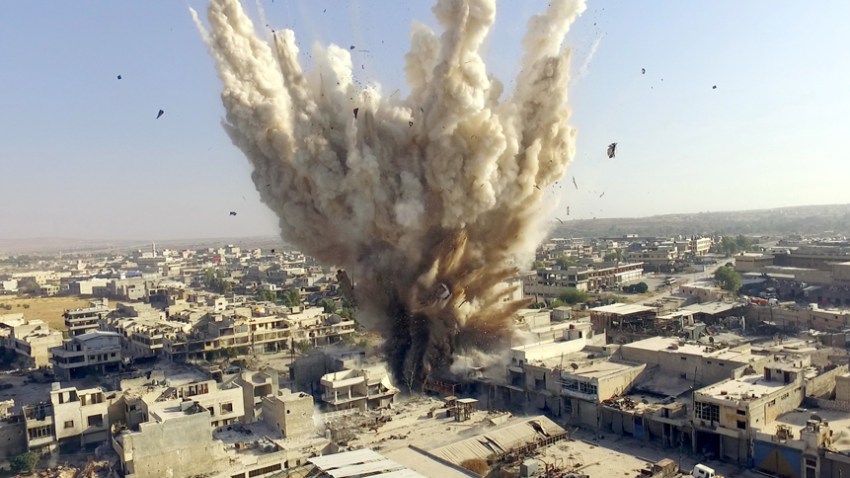 More than an hour into a three-hour cease-fire proposed by Russia to allow humanitarian convoys into the ravaged Syrian city of Allepo, fighting continued Thursday, according to rebel groups.
"Since the morning there has been a [government] attempt to advance in the Ramousah area. There has been a big escalation by Russian warplanes," said Mohammed Rasheed, spokesman for the rebel Jaish al-Nasr group.
Russia, which backs Syrian President Bashar Assad and his government, earlier said daily ceasefires would last from 10 a.m. to 1 p.m. local time daily to facilitate the delivery of aid supplies.
It came after at least four people died and many suffered breathing difficulties in what was alleged to have been a chlorine gas attack on a neighborhood in Aleppo on Wednesday, a hospital and a civil defense group told Reuters.