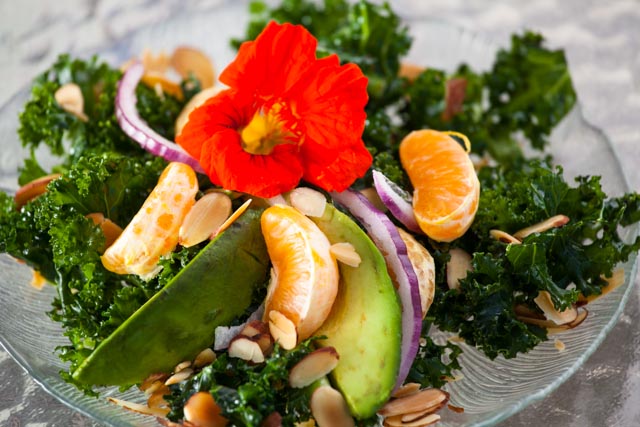 IF... the rose is the gorgeous and seen-everywhere symbol of Pasadena and the date the chewy-good fruit that stands for Indio and the Coachella Valley, what might Ojai's flavorful icon be, the edible that appears on posters and in artworks and is very much associated with the snug, Ventura-close town? In a word, it's the Pixie. Or, in a couple of words, tangerines, citrus, fruits that can be consumed in sweet sections and make terrific juices. The art- and wine-nice city is known for its orchards, orchards that start to hum after the turn of the year and proceed into full flavorful Pixiedom come April. April is, in fact, Pixie Month in Ojai, which means a few things. One? You're probably not leaving the city without consuming one or a dozen. And two? There are plenty other Pixie-fied ways to celebrate the local citrus.
STARTING WITH... a visit to the Oaks at Ojai. A platter of Pixie wedges await checking-in guests at the front desk, and Pixie-infused water is available in the lobby. Over the spa? A Pixie tangerine seasonal scrub is one of the treatments (and the recently scrubbed get a Pixie for the road). The resort's menus are also rife with the fruit. Look for Pixie-dotted salads, Pixie cupcakes (topped with Pixie marmalade), and Pixie Sweet Potatoes (oh goodness) among the edibles. And truth? There's more Pixie-based mischief afoot, or apeel, around the Oaks at Ojai, so get up to speed with the concierge, fruit fans.
IF YOU WANT TO GO DEEPER... then be sure to hop on an orchard tour while in town. Friend's Ranch offers them on certain days, and lookie here: April is blossom time for area citrus. You do know that the citrus blossom is the very best scent on earth? It's true. Ask any bee.
Copyright FREEL - NBC Local Media