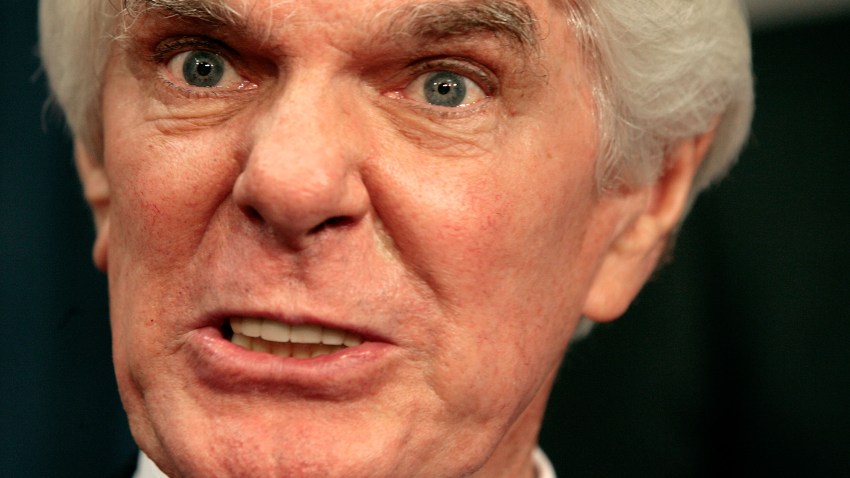 Seniority is almost everything on Capitol Hill and because of redistricting and retirements California could lose well over 200 years of incumbents' experience in the House.
"Good," I can hear some of you saying, "petrified politicians are one of the problems besetting dysfunctional, delusional Washington. Throw all the bums out!"
Yes, but…California could find itself the political victim of good government intentions.
California is poised to lose considerable clout in Congress after the 2012 elections, especially if Republicans maintain their majority in the U.S. House of Representatives.
California's GOP delegation can still claim one of the most powerful members of the House leadership, Rep. Kevin McCarthy of Bakersfield, who is the body's Majority Whip, but within the last week, three senior GOP Congressmembers from the Golden State have announced their retirement.
Rep. Jerry Lewis is a 17-term incumbent and Dean of California's GOP delegation. He's a senior member and former chair of the House Appropriations Committee.
Speculation that he might retire began when the new Citizens' Redistricting Commission carved up his district and guaranteed he'd have to run in new, and perhaps more Democratic-leaning, territory—something he might not want to do.
No doubt California's "incumbent-neutral" redistricting played a part in Lewis' decision, but perhaps more influential in his departure is the change in the culture of Capitol Hill.
Lewis was known for funneling millions of federal dollars to California and his Inland Empire district. With the current GOP focus on deficit reduction by cutting spending—and the abhorrence of earmarks, there are few opportunities for Lewis to deliver.
Early in his Congressional career, Lewis was noted for his ability to reach across the aisle—both within and beyond the California delegation—to move legislation. In recent years, he has been marginalized by an increasingly rigid conservative GOP caucus.
Rep. Elton Gallegly (R-Ventura), a 13-term Congressman, clearly surrendered to the realities of a redistricting that would have pitted him against another GOP incumbent or forced him to run in a more Democratic district.
Gallegy, a hard-liner on immigration, almost retired in 2006, after being passed over for committee posts by the GOP House leadership, but was convinced to stay and was rewarded with the vice-chairmanship of the Foreign Affairs Committee and the chairmanship of the Subcommittee on Immigration Policy and Enforcement.
Rep. Wally Herger (R-Yuba City), another 13-term Congressman, is retiring even though his district remains safe. Twice passed over by the GOP leadership for important Ways and Means Committee assignments, Herger became Chair of the Health Subcommittee after the GOP regained control in 2010.
There may be another GOP leader bowing out. Rep. David Dreier, chair of the House Rules Committee and an ally of Speaker John Boehner (R-Ohio), has seen his district decimated to the point where his options are to retire or to run against a better-positioned Democrat.
Three California Democrats have also chosen to exit. Reps. Dennis Cordoza, Bob Filner, and Lynn Woolsey, with a combined 50 years of service, are walking away from minority status in a dysfunctional House. None of the three was threatened by an unfavorable redistricting.
In addition to these retirements, two sets of Democratic incumbents are poised to face off in new districts: Howard Berman, the ranking member on the House Foreign Affairs Committee versus Brad Sherman and Janice Hahn against Laura Richardson.
In December, there will be at least eight current incumbents missing from California's Congressional delegation.
After decades of virtually no movement, the California delegation, like the L.A. Dodgers, is in a "rebuilding mode"—and much depends on the new players moving up to the majors.
Let us know what you think. Comment below, send us your thoughts via Twitter @PropZero or add your comment to our Facebook page.