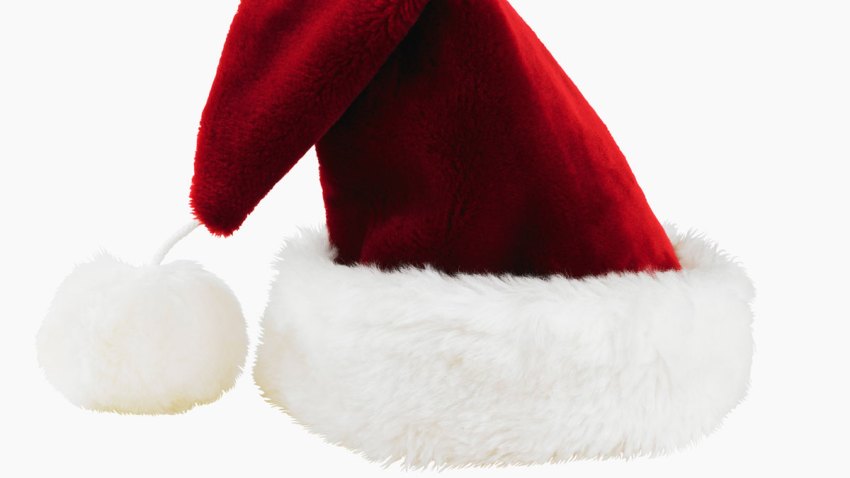 A former Santa Claus who made headlines after being accused of body-shaming a young boy during his shift has been hospitalized for a blood clot in his lung. In the midst of controversy and illness, the old Saint Nick has been bolstered by support from those locally who don't believe he's a bad Santa.
Earl Crowder, from Forest City, North Carolina, had played Mr. Claus for nearly a decade at his local Santa House until this week. He was hospitalized days after leaving his post as the holiday legend. Crowder resigned when 9-year-old Anthony Mayse accused the former Nicholas of fat-shaming him. Mayse told news station WLOS that Crowder said to "lay off the hamburgers and French fries" on his way out of the photo-op at the Santa House.
After a day filled with ice skating and other wintertime treats, Santa was supposed to be the grand finale for Mayse and his family's fun weekend. Instead, the boy told WLOS that he cried himself to sleep because he was teased about his size.
"I think that's just mean. Like honestly to make fun of that, that can really hurt a person's feelings," Covey Fitzgerald told NBC affiliate WCNC.
On Wednesday morning, Crowder experienced shortness of breath and was taken to the hospital, his niece told WLOS.
The longtime Mr. Claus is reportedly beloved within his community, and a local businesswoman, SunShine McCurry, has set up a Facebook page in support of his recovery. Members are posting their favorite memories with the man from the North Pole. Some have added sweet, sentimental photos of their children sitting on his lap, writing that "Forest City Santa is NOT a BAD SANTA."
"I just got word that Santa is improving. ..he is seeing these posts on this page and it has made him happy to know that so many people love him," McCurry wrote.
Though Crowder's township has expressed its solidarity after his hospitalization, some Facebook comments still recognize that the fat-shaming incident was wrong.
"Any overweight child, or a child who is 'different' in any other way, knows it," a Facebook user wrote. "He probably gets bullied and harassed plenty at school. He doesn't need Santa Claus joining in to make him feel any more unhappy."
In a statement, the town manager told WCNC that "the individual who played Santa Claus at the Santa House in Forest City made a remark that he regretted," and that Crowder "apologized to the parent, the child and the town."