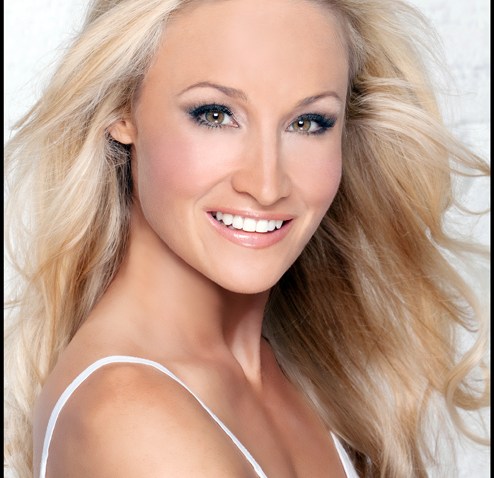 This past weekend, we watched, we ate, and we conquered the best indulgences around the country in the "unique desserts" episode of 1st Look. Now, it's time to jump back on the wagon and work off that Pumpple Cake (and ice cream cookie sandwiches… and boozy ice cream… oy). We bring you Allison Vernon, health coach and integrative nutritionist, offering her clients a well-rounded approach to getting fit. Allison integrates all aspects of health to her clients' programs, including nutrition, stress, consistency, and other lifestyle issues. She combs several dietary principles in order to find the method that best meets the needs of each individual client.

As we've stuffed our faces for the last few weeks to research--yes, it's research--this past episode and as the holidays rapidly approach, we turned to Allison for some advice when it comes to overindulging. Here are her top tips for the season of eating:

Each Holiday is Only One Day
Keep in mind that the entire season beginning with Halloween and ending after New Year's does not have to be overindulgent. Thanksgiving is only one day. Christmas is only one day. We can all recover from being occasionally over indulgent. Be consistent with your healthy eating and exercise routines throughout the holiday season.

Make Sure You're Really Hungry
I recommend intermittent fasting after a heavy meal. I use this tool occasionally during the holidays. After a heavy meal, I advise waiting 14-16 hours before your next meal, and then eating a regular portioned meal. This helps balance out the overall calorie intake and insures that the client is actually hungry at the next meal (rather than simply eating as part of their routine).

Put Office Snacking Guidelines in Place
Many of my clients struggle while at work because people are constantly sending food gifts or coworkers are bringing in goodies. Talk with your coworkers and decide on some guidelines. Chances are they would be willing to participate in some sort of holiday challenge, such as only bringing sweets on Fridays or keeping food gifts in the break room rather than close to everyone's desk. The easiest way to resist these treats is not having them continuously under your nose. Make your break special by making a cup of tea and savoring a gingerbread cookie. This will be more satisfying than shoving a chocolate in your mouth as you dash past the sweets table on your way to a meeting.

Don't Let Food Happen to You
It sounds cliche, but always being aware of when and what you're eating is really important. Planning ahead and taking a moment to truly experiencing your food will prevent you from overindulging. I joke with my clients that sometimes a cookie "just happened to me." There was a time in my life when one minute I'd be in line for a cup of coffee at Starbucks and the next thing I know I devoured an entire cookie and I barely remembered ordering it. I really focus on conscience eating now and it is far more satisfying. Try conscience eating during the holiday season. Next time you are at a cocktail party savor every bite of hors d'oeuvres.
Get a Handle on Holiday Parties
Holiday parties are designed for overindulgence. I advise avoiding specialty cocktails as these are usually loaded with sugar. Choose red wine or a vodka and soda instead.

Choose Comfort Foods Wisely
As the weather turns cold we often want warmer foods to comfort ourselves. Choosing soup and stews can be very satisfying and be less problematic than say, gourmet mac and cheese. So, switching your daily salad to hot veggies or soups can satisfy the need for comfort food.

Now that's some sound advice, but now we want to know what are some of this health coach's guilty pleasures.

What would people be most surprised to know about you?
I love Rice Krispies Treats. I know… so unsophisticated!

What are your favorite late-night bites?
On the weekends I love to splurge with a full-course dinner and glass of wine. If it is a "stay at home" night, I love a bowl of air-popped popcorn with truffle oil.

What is your favorite thing between two buns?
I love a really nice burger on a gluten-free bun!

What is your favorite dessert?
All things chocolate. I have a particular fascination with dark chocolate and sea salt combos.

Copyright LXTVN - LXTV