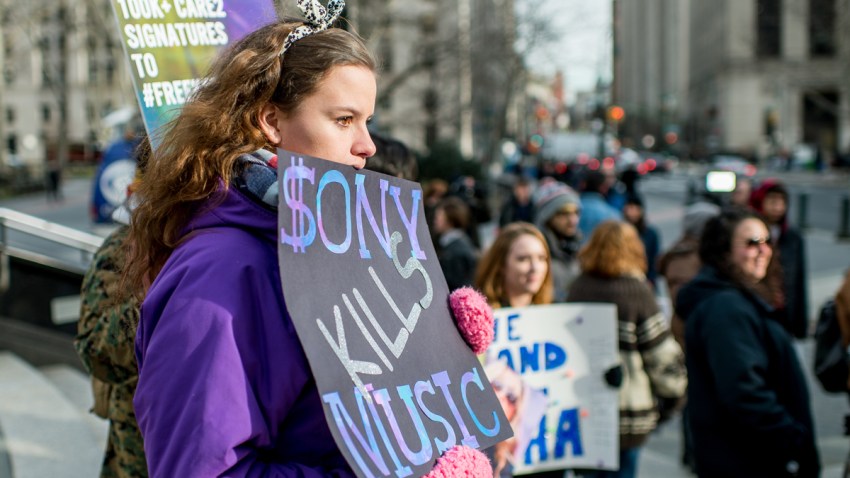 Kesha has heard the outpouring of support in the wake of her legal battle with music producer Dr. Luke, and now she's speaking out.
"I am beyond words in gratitude. Thank you is not enough but it is all I have. A million times over and forever thank you. The support I have received has left my face swollen from tears. I love you all so much. A statement too large for this format is coming..."
The singer's comments on Instagram comes on the heels of many stars saying they stand with Kesha amid her legal woes. A judge ruled Friday that she couldn't get out of a contract with producer Dr. Luke, who Kesha says sexually assaulted her, and Sony Music Entertainment.
Actors Reese Witherspoon and Anne Hathaway took to social media to express their support for the singer, who cried after the judge's ruling, as well as react to Lena Dunham's "Lenny Letter" essay which discusses Kesha's situation.
"I stand with Kesha. If you are unfamiliar with the case, Lena Dunham does a brilliant job in this week's Lenny explaining the nightmare in which Kesha finds herself," Hathaway said on her Facebook page.
READ: Dr. Luke Says He Didn't Rape Kesha in Twitter Spree, Says Lies Will Be Exposed as Legal Battle Continues
"Kesha's situation is just one of all-too-many examples of how the legal system in this country fails to protect victims of domestic abuse and sexual violence, the vast majority of whom are women. Please share and add your voice and your support! #FreeKesha," Hathaway continued.
Shortly thereafter, Witherspoon chimed in on her social media account by writing, "Thank you Lena Dunham for helping me understand Kesha's case and standing up for all survivors of abuse #FreedomForKesha."
Dr. Luke has denied sexually assaulting Kesha, and said that while he understands why people are speaking out for Kesha, they do not have all the information in the case.
Tuesday's edition of Dunham's newsletter documented her horrified reaction to the news that the "Tik Tok" singer's request to release music outside of her contract with Dr. Luke and Sony had been denied.
"When I saw the outcome of Kesha's court case last Friday, I felt sick. Actually sick -- I wanted to ask my Uber to pull over so I could throw up in a New York City trash can," Dunham wrote.
"The photos of her beautiful face crumpled with tears, the legally necessary but sickening use of the word 'alleged' over and over in reference to the assault she says she remembers so vividly--it all created a special brand of nausea that comes when public events intersect with your most private triggers," Dunham wrote.
Copyright E! Online