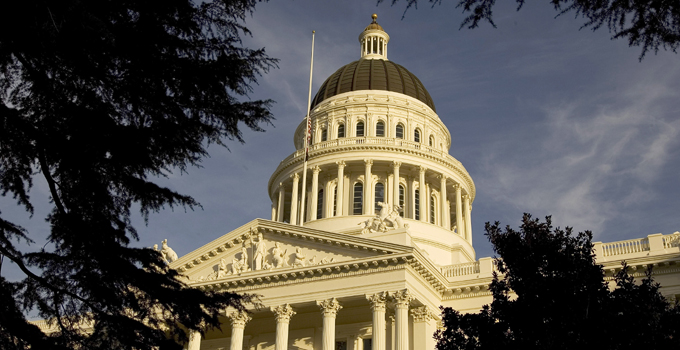 It's getting hot in Sacramento, which means short tempers and long debates on the state budget.
It's a ritual of the annual budget fight, as was Tuesday's outbreak of civil disobedience. The CHP arrested 10 protesters, one in a wheelchair, after the group clogged the main hallway outside Gov. Jerry Brown's office and linked arms.
As with most such events, there was nothing spontaneous about it.
U.S. & World
The protest, organized by Service Employees International Union, was staged to draw attention to proposed cuts in state spending on in-home care for the elderly and disabled. Union workers would find their jobs at risk if the cuts go through.
Hundreds of workers jammed the hallway, chanting and creating a chaotic scene before the arrests were carried out.
Meantime, Republicans expressed displeasure with a budget scenario in which they are playing only a spectator role.
"This whole process is a mess," complained Sen. Bill Emmerson, R-Redlands, during a hastily convened meeting of the Senate Budget Committee.
The process is "open and transparent," countered Sen. Mark Leno, D-San Francisco.
That kind of jabbing is also part of the ritual -- what former-Gov. Arnold Schwarzenegger liked to call the "kabuki dance" of the budget.
Democrats, mindful of new rules that require lawmakers to forfeit pay if the budget is late, approved a plan Friday to balance California's $15.7 billion deficit -- thus keeping the paychecks flowing, even if Brown vetoes the plan as he did last year.
Related: Democratic Lawmakers Pass Their Own Version of the State Budget
It's uncertain whether Brown will do that, or simply use his line-item veto powers to cut spending from the plan he receives.
Author Kevin Riggs, an Emmy-winning former TV reporter in Sacramento, is Senior Vice President at Randle Communications.
Send us your thoughts via Twitter @PropZero or add your comment to our Facebook page.