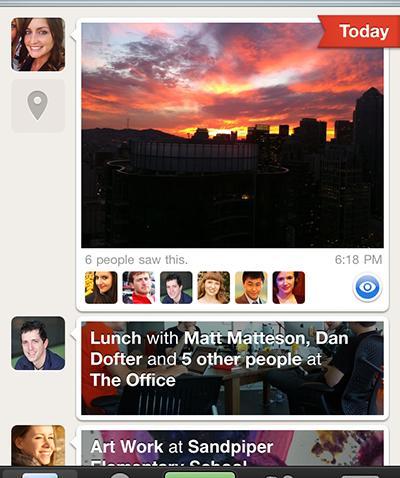 The exclusive social networking app Path laid off 13 workers, or 20 percent of its staff Wednesday, according to a report.
The company confirmed the layoffs and told Valleywag, "We're working to realign the company to support continued innovation and Path 4.0."
A company representative also said that it was part of a company realignment and "I wouldn't read anything into it" because Path has 20 million users. (A story from the Next Web in August, states that Path had
12 million users
, but the New York Times
seemed to confirm
the 20 million figure last month.)
Path is a social network that limits one's friends to 50 to create a more intimate space for
"close friends."
Currently Path also has an "inner circle" for one's closest friends, and founder and company chief Dave Morin said that it's that trust that makes users share more, according to the Times. Path also has a $15 premium membership to add more revenue to its business model. Previously Path's source of income was based on sales of photo filters and electronic stickers, so the premium membership gives users the filters, stickers and a premium badge.
Currently, the company has a $400 million valuation, and is looking for a new investor, according to Valleywag.
So Path is using the old realignment chestnut rather than admitting that it's not making the revenue it needs? It's not surprising. The thing that makes Path unique, its intimacy and smallness, makes it difficult to monetize.