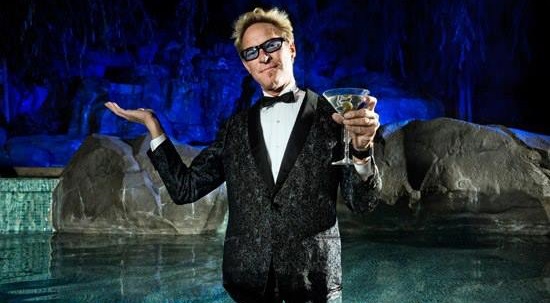 WHERE 1961 LIVES: We can all agree that Palm Springs is pretty much the epicenter of mid-century cool. Sure, there are pockets here and there, and various neighborhoods in various cities, but 1961 still lives in a certain desert resort town, and fabulously so. Our case is easily made: Palm Springs has been ultra-careful about protecting its vintage architecture (yes, there've been some losses, but many great buildings still stand). The area is home to several houses owned by stars of the '50s and '60s, abodes that have changed little since Frank Sinatra or Merv Griffin lived in them. Elvis Presley's Honeymoon House still hosts tours and concerts, in fact. And three? Modernism Week unfurls across the city each February, which is just about the biggest gathering of mid-century design, auto, and architecture buffs. It's got so much retro cool going on, in fact, that it can fit another modern-loving weekend on the calendar, this one with a tiki theme. It's called MOD and it is ready to saunter into town from Friday, Oct. 11 through Sunday, Oct. 13.
MUSIC, ART, HOTELS, TOURS: MOD's vibe is very much about smoking jackets, fire pits, mai tais, and vinyl records on the hi-fi. Think of a SHAG painting, if you will, or, better yet, think of SHAG himself. The artist will appear at "some special events" but there will be several colorful to-dos, from a vintage-wear fashion show to shopping tiki vendors to mid-century architectural tours. And the entertainment? Look for Kitty Chow & The Fishermen, the Martini Kings, and Gand Band to perform.
INAUGURAL YEAR: It's the first outing for this event, and if you've been to a Modernism Week, we expect you'll see some of the same fans. Mid-century buffs are serious about their love for the retro period and not-so-serious when it comes to hobnobbing with a cocktail in hand. It's a good crowd, eclectic, funky, and playfully posh. Get dressy -- stockings and wide lapels'll do -- and get your reservations for the autumn weekend. The Curve Hotel and the Tiki Caliente are the two of the HQs for the dressy-divine gathering.
Copyright FREEL - NBC Local Media