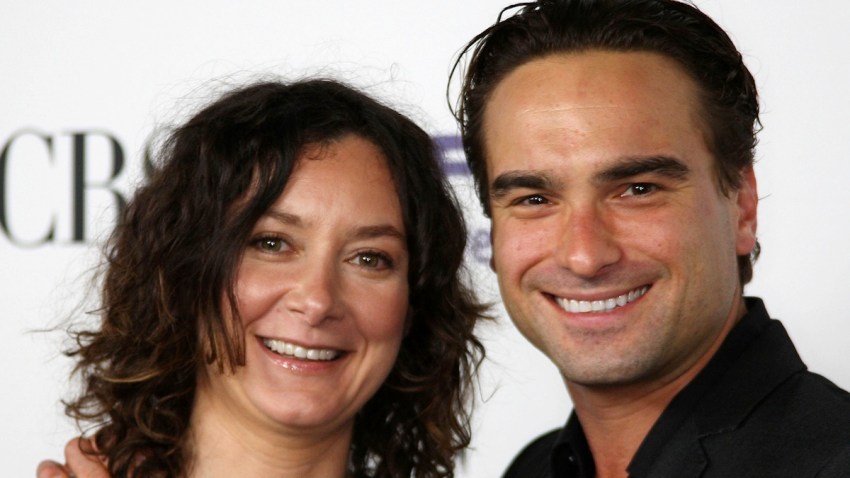 Sara Gilbert has been open about being a lesbian for some time now, but that wasn't always the case.
As part of "The Talk's" secret-spilling week, the cohost shared the emotional story about becoming aware of her sexuality while dating Johnny Galecki back in the "Roseanne" days, and the fear she felt--and still feels--about it possibly interfereing with her career.
"So, some of you may know, that when I was a teenager I dated Johnny Galecki for a little while, who played my boyfriend and husband on 'Roseanne.' And I thought he was super cute and had a total crush on him and we started dating and he would come over and we would make out and then I would start to get depressed," she said.
WATCH: Julie Chen reveals she got plastic surgery
"Johnny felt badly, I think, and started to take it personally and didn't know what was going on. So I eventually told him that I thought it was about my sexuality and he was super sweet about it."
Gilbert continued to explain that at one point while shooting the 1990's sitcom, she began dating a much older woman who was also in the public eye and "no one knew at the show for years, and Johnny held this secret the whole time and I always felt so scared if it came out, what could happen? Could I lose my career?"
Clearly, her sexuality didn't cause her to lose her career, but that doesn't mean the star has stopped questioning what coming out has cost her.
VIDEO: Watch Sharon Osbourne reveal her biggest secret on "The Talk"
"I want to live a true life. Beyond that, we do often say things like 'it gets better'--and it does get better. I have an amazing life, but there can still be a struggle with it, and that's ok. There can be a part of you that doesn't want to be different or feel scared. And that is more important than any of it."
Gilbet reached out to Galecki before doing the show to make sure sharing the story, which involves him, would be OK. She said that he told her, "'I love you and I think it's really important. I'm so proud of you. If you want, I'll be there with you and I'll hold your hand.'"
Copyright E! Online