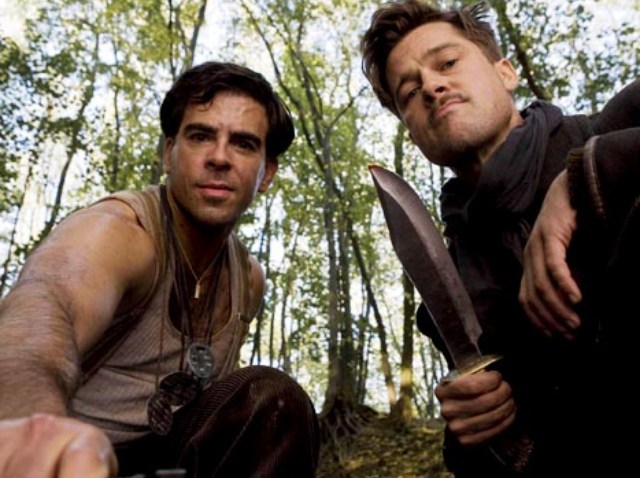 Labor Day marks the end of summer movie season, and one hyphenate sums up the revenues: ka-ching!
Though the 2009 season had no mega-blockbuster like last year's "Dark Knight" overall sales still surpassed chart-topping 2007 by 4%, raking in about $4.4 billion. Attendance, however, was slightly down due to a longer-than-usual selling period, confirming for some that recession-driven escapism is on the decline.
The summer's top five films were "Transformers: Revenge of the Fallen," "Harry Potter and the Half-Blood Prince," "Up," "The Hangover" and "Star Trek."
Labor Day movie traffic alone saw four films gross more than $10 million, closing the season on a high note, reports Variety:
"The Final Destination" and "Inglourious Basterds" landed at Nos. 1 and 2, respectively, followed by new entries "All About Steve" and "Gamer."

"Final Destination" grossed an estimated $15.4 million from 3,121 theaters for the four-day holiday frame, bringing the film's cume to $50.6 million in its first 10 days. Overseas cume through Sunday was $31.1 million for a worldwide total of $81.7 million.

Weinstein Co.'s "Inglourious Basterds" grossed an impressive $15.1 million from 3,358 for the four days. Estimated cume through Monday was $95.2 million, making it Quentin Tarantino's second-highest domestic grosser after "Pulp Fiction."

"Basterds" was the top pic Sunday. International cume through Sunday was $83.3 million for a worldwide haul of $178.5 million. That's still short of the $213.9 million grossed by "Pulp Fiction" at the worldwide box office.

Among the three new wide entries, Sandra Bullock-Bradley Cooper comedy "All About Steve" fared the best, placing No. 3 for the frame and grossing an estimated $13.9 million from 2,251 theaters. Film came in on the higher end of expectation on the strength of adult females.
Other films that earned well while garnering critical acclaim included "Julie & Julia," "G.I. Joe" and "District 9."