Former GOP presidential contender Ben Carson offered a lukewarm defense of Donald Trump's many controversies on Thursday, telling the hosts of ABC's "The View" that Trump's bombast is intended for political gain, NBC News reported.
"But what we have to do is recognize we have to work with what we have, not necessarily what we ideally would want," the retired neurosurgeon said, adding that "we the people are largely responsible" because politicians respond when people stand up for what they believe.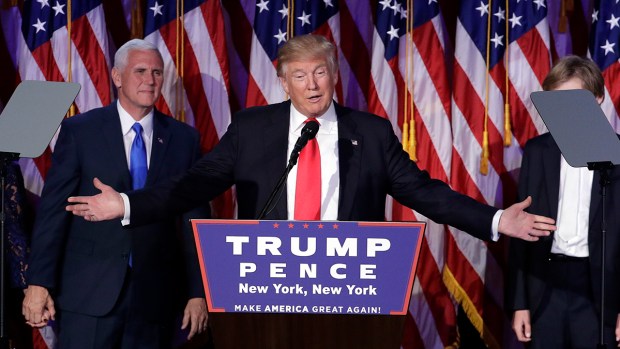 Highlights From the 2016 Campaign Trail
Carson said his endorsement of Trump was going against the establishment which doesn't like "people who are not beholding to them, and people who are not controlling to them coming into Washington D.C."
The combative interview, in which the show's hosts repeatedly called Trump a "liar," a "racist" and compared him to Hitler, incensed the GOP front-runner, sending him to Twitter to express his disgust.
Explain how the women on The View, which is a total disaster since the great Barbara Walters left, ever got their jobs. @abc is wasting time

— Donald J. Trump (@realDonaldTrump) March 24, 2016
.@TheView T.V. show, which is failing so badly that it will soon be taken off thr air, is constantly asking me to go on. I TELL THEM "NO"

— Donald J. Trump (@realDonaldTrump) March 24, 2016
Get More at NBC News