The Rio Olympics are only 100 days away, and the buzz is all about who will represent Team USA.
While many athletes have earned their spots and a chance to bring home the gold, others will be vying for a place on the team over the coming weeks when swimming, gymnastics and other sports hold trials.
Golf returns to the Olympics after an absence of more than a century, and the sports world is full of predictions about who will be teeing off for the United States. But with each team limited to four players, many favorites will be staying home.
Then there is the Zika virus, which the Centers for Disease Control and Prevention just concluded is causing microcephaly and other birth defects. Brazil's health ministry has been working to ease visitors' fears, but some athletes are weighing whether to give the Rio Games a pass.
As 10,500 athletes from across the globe prepare to compete in the first Olympics to be held in South America, here are some ways to follow along now:
Watch America's best earn a trip to Rio
[[377003831, C]]
Many spots on Team USA won't be finalized until just before before the Opening Ceremony. Trials for some of the most popular events — including swimming and diving, track and field and gymnastics — have yet to be held.
That means you can watch your favorite athletes battle for a trip to Rio de Janeiro. On the calendar in June: diving in Indianapolis from June 18-26, men's gymnastics in St. Louis from June 24-26, and swimming in Omaha, Nebraska, from June 26 to July 3.
On the calendar in July: track and field in Eugene, Oregon, from July 1-10, and women's gymnastics in San Jose, California, from July 8-10.
So far, about 100 athletes have qualified in sports from boxing to wrestling. By the time August arrives, more than 500 athletes will have made the team. NBC Olympics is keeping track of the competitors here.
Pentathlete Nathan Schrimsher became the first official member of the U.S. Olympic team last July when he finished third in the 2015 Pan American Games. The 23-year-old will compete in the Olympics for the first time. The modern Olympic pentathlon consists of swimming, fencing, riding and a combination of running and shooting.
In the qualifying marathon in Los Angeles in February, Galen Rupp, Meb Keflezighi and Jared Ward won the top three places for the men, and Amy Cragg, Desi Linden and Shalane Flanagan for the women.
Triathletes Gwen Jorgensen and Sarah True have snagged spots, as have Yue Jennifer Wu, a table tennis competitor, and Jordan Wilimovsky, Sean Ryan and Haley Anderson, all open water swimmers.
At the London 2012 Games, American women outnumbered American men in total medals and gold medals, and they are expected to dominate again in Rio. The U.S. women's teams are world champions in basketball, gymnastics, soccer, volleyball and water polo, and all eyes are on Claressa Shields, the first American woman to win Olympic gold in boxing at the London Games; gymnast Simone Biles, three-time world all-around champion; swimmer Katie Ledecky, an Olympic gold medalist at 15; and tennis star Serena Williams.
In basketball, the final names for men's and women's teams will be announced by July 18. Among the finalists are LeBron James — though he says he is undecided about Rio — and Carmelo Anthony for the men's team, and Diana Taurasi and Sue Bird, both three-time gold medalists, for the women's.
The U.S. women's soccer team qualified for the Games, though the men's team failed to, and its roster also must be announced by July 18.
And U.S. women's water polo team goes to the Games as the reigning Olympic gold medalists. The team qualified by finishing in the top four in a tournament in March in the Netherlands, where it went undefeated and outscored opponents 123-35.
Who won't be going?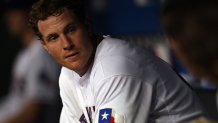 Some of the country's top stars will not be making the trip, sidelined by injuries and for other reasons.
Kobe Bryant announced he would not play in Rio after retiring from the Los Angeles Lakers because he thought it was a younger man's turn to play. Chris Paul of the Los Angeles Clippers also withdrew from consideration, while New Orleans Pelicans star Anthony Davis was forced out by knee and shoulder injuries.
In soccer, Sydney Leroux and Megan Rapinoe were both on the U.S. women's World Cup team, but they will not be in Rio. Leroux is pregnant and Rapinoe is injured. Goalkeeper Hope Solo said in February that she would skip Rio if the games were being held then because of her fears of Zika.
Zika virus continues to be a worry
The CDC released travel guidelines that urge talking to your health provider about recommended vaccines and medicines, packing a health kit and monitoring travel warnings from the U.S. Department of State. Women who are pregnant or trying to become pregnant should take special precautions.
Much is still being learned about the virus, which has been linked to birth defects and which researchers have discovered can be transmitted sexually, not just through mosquito bites.
In February, the head of the World Health Organization praised the Brazilian government for its handling of the outbreak, but warned the situation could get worse before it gets better. Brazil has stressed that the mosquito population is much lower in August, the country's winter.
Golf's Olympic comeback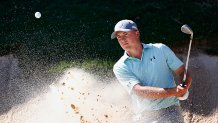 Golf returns for the first time since 1904, when only the United States and Canada competed — and a Canadian won the individual gold.
Among the United States' best prospects: Jordan Spieth, Bubba Watson, Dustin Johnson and Rickie Fowler.
But some of the world's top players have said they will be giving the Games a pass. Vijay Singh, from Fiji, was the first to say he would not play. South Africa's Louis Oosthuizen and Charl Schwartzel have pulled out, citing family and scheduling issues, and Adam Scott of Australia also pointed to a busy schedule when he said he would skip Rio.
Golf's crowded schedule of championships has been a concern for players, but golf legend Jack Nicklaus is worried about the message they send by withdrawing.
"If the guys don't want to participate, then we might not be in the Olympics after this," he told Golf Digest. "They vote next year. And if they vote to keep golf in, then that's great, but if not then we lose that momentum with growing the game."
Before the vote to reinstate golf — 72 holes of stroke play for 60 men and 60 women — superstar Michelle Wie and champion Padraig Harrington urged their sport's inclusion before the International Olympic Committee. But the vote covered only 2016 and 2020; another vote will be held next year to decide if it will be back in 2024.
Michael Phelps will swim for the USA for the last time
In his final Games, Phelps will become the first U.S. male swimmer to compete in five Olympics. The most decorated Olympic competitor ever, he has won 18 gold medals, plus two silver and two bronze.
His return follows his second drunk driving arrest two years ago and a stint in rehab. He was suspended for six months from USA Swimming but returned to the pool last spring.
Jillian Macdonald and Nick Zaccardi contributed information to this article.