The #PhelpsFace meme made its way around the internet the past few days, and on Saturday it apparently made its way onto someone's leg.
A tattoo artist in Toronto, Livia Tsang, posted a picture on Instagram of Michael Phelps' scowling face that she said she tattooed on her boss's leg.
That image, like the original meme itself, traversed the internet. And yes, it even made its way in front of the swimming sensation himself.
Phelps seemed extremely excited about it during a Facebook Live chat that he held Saturday afternoon before the final race of his Olympic career.
"I don't know if the guy is watching," Phelps said, "but whoever got that tattoo, that tattoo is amazing. Dude put my face on his calf. That's awesome."
The shop, Chronic Ink Tattoos, also posted the picture on Facebook with the caption, "Congrats on being the G.O.A.T." which stands for "Greatest of All Time," for those not in the know.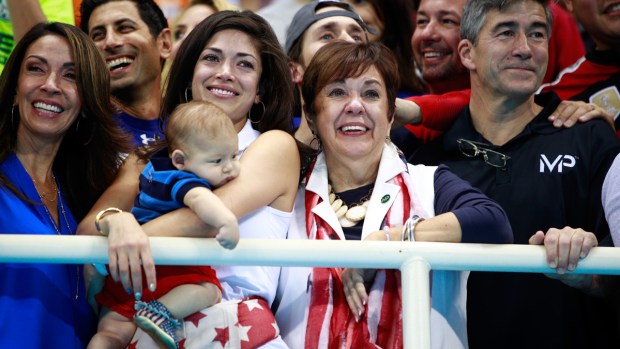 Olympic Baby 'Boom': Boomer Phelps' Rio Adventure
Phelps has seen a lot of fandom over the years, but this one apparently stood out.
"That is so cool," he said. "I never thought that would happen. It's pretty incredible."