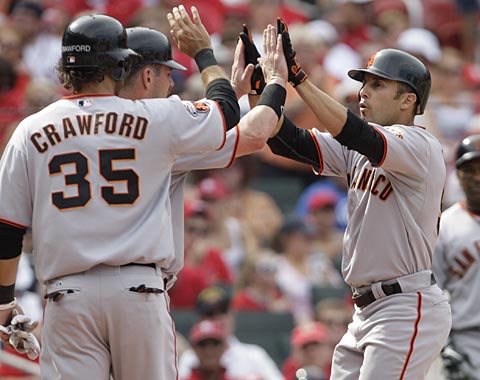 Andres Torres gets a grand slam, Madison Bumgarner gets a second straight "W," and the Giants get a big win in hot St. Louis Monday.

The reigning World Champions made it look easy in the 7-3 win against the Cardinals.

The win keeps the team in first place in the National League West.

The day after allowing an inside the park home run, Cody Ross hit the real thing ending an 0-14 slump.

One of the only worries of the game came when Aaron Rowand bruised his right hip after he was struck by the ball diving into second base on a pickoff attempt. He had to leave the game early.

So the Giants take the first of a four game series in St. Louis. Game two is tomorrow night. First pitch is set for 5:15 p.m. California time.