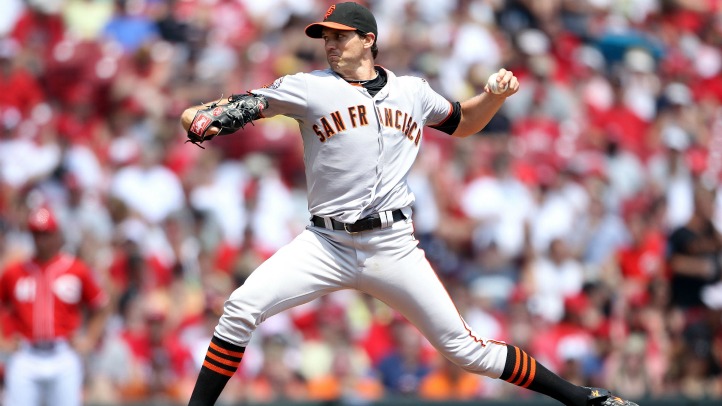 Barry Zito is a forgotten man to most Giants fans, who want to believe that his contract doesn't exist and that he can just remain injured -- out of sight, out of mind! -- for the rest of the season.
But not Bruce Bochy, who believes that Zito may be the prescription that the Giants need to solve what ails them.
Or something. Really, because Jonathan Sanchez is likely done for the year, the team just needs pitching help. And Zito can provide that.
"He could be ready in a couple of weeks," Bochy said. "That's what we may need, as banged up as we've been getting."
Zito, for his part, was simply asked about his long-term future with the Giants.
He sounded enthused!
"My mind has gone to those places, sure," Zito said. "But what can I control? I control what I do today and give my best effort today."
OK, not so much "enthused" as "desperately not wanting to talk about how much money the Giants still owe him," but you get the point.
Zito's due -- and, please, if you're bummed out because it's Monday just stop reading right now -- $19 million in 2012 and $20 million in 2013.
The Giants have a club option in 2014 for $18 million which, um, yeah probably won't be picked up, but which will result in Zito getting a $7 million buyout.
Apologies for rehashing that, but it warrants mentioning because if Zito could somehow come back to the big-league roster and re-energize the club, well, perhaps the 2014 portion of the contract could be forgiven. Maybe.