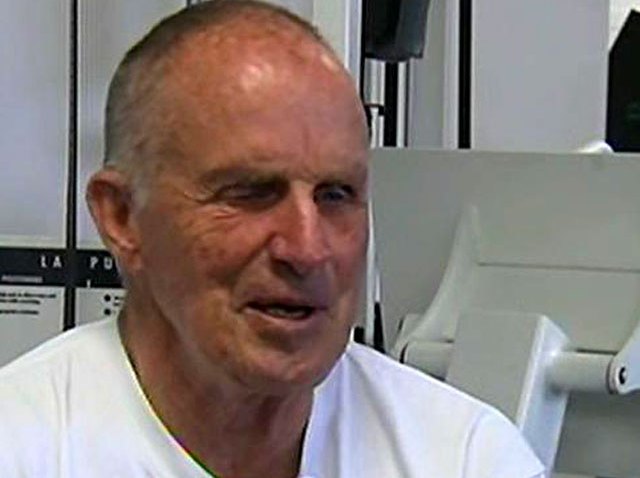 Harry Cordellos makes you feel like there are no excuses.
This will be his 43rd year running in San Francisco's famed foot race Bay to Breakers. He does it with ease, even handling the Hayes Street Hill like a champ. If it weren't for the fact that he runs touching arms with another runner, you wouldn't even know Cordellos is blind. His running partner helps him navigate hills, bumps, turns and the occasional centipede.
Cordellos had congenital glaucoma and lost his eyesight as a young man. He says he's the longest-consecutive runner in Bay to Breakers and can run the race faster than he can get across town on Muni. He's run 50-mile races, the Boston Marathon and competed in an Iron Man Triathlon. It's no wonder he's a motivational speaker.
Catch Cordellos Sunday running Bay to Breakers again as number 638. He also wears a shirt that read s"I get my thrill on Hayes Street Hill."
The course takes racers from the Embarcadero to Hayes Street Hill, then downhill along the Panhandle and through Golden Gate Park.

Bay to Breakers had an estimated 60,000 participants last year, most of whom ran or walked the course dressed in full costume, body paint, or just tennis shoes and a smile. This year, sunny weather predictions for the weekend promise an equally impressive showing of racers.

San Francisco police will have officers deployed throughout the event, enforcing the zero tolerance rule for public drunkenness and public urination. The police department has coordinated with race organizers this year to remove kegs and bottles of alcohol from the race.