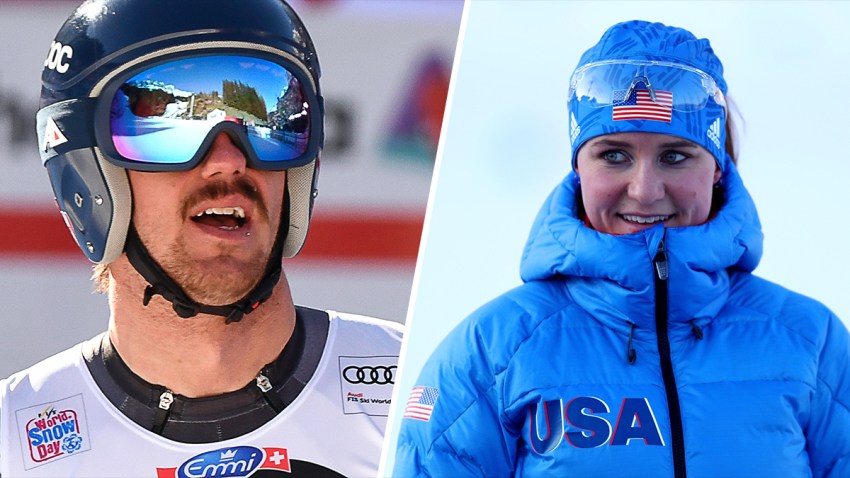 They didn't bring home a medal for the United States Thursday, but they held their own competing against the best athletes in the world going for gold in Pyeongchang.
Lake Tahoe-based skier Bryce Bennett finished 16th in the men's downhill competition while Palo Alto's Joanne Reid settled for 22nd in the 15km individual biathlon event.
VIDEO: Bryce Bennett: 'That Snow is So Buttery'

Bennett, who is competing in his first Olympic Games, believes his experience in South Korea will only help him moving forward in future competitions.
"What I really took away from this whole experience is you have to have all your ducks in a row, and you have to have everything in your career lined up and set in place so when this day comes and when it does come, you can execute," he said.
Execute is exactly what Reid was able to do in the women's 15km individual event. She has a disappointing finish in last week's sprint event, missing most of her targets and finishing second to last.
She managed to brush that performance aside and finish 22nd in Thursday's event, nailing 19 of 20 shots.
[BAY SB]Get to Know Your Northern California 2018 Winter Olympic Athletes
Reid pulled out that result just hours after learning that she would actually be competing in the event.
"I was actually the alternate for this event, so I wasn't even supposed to race in it, and then because the race got moved and a weird series of events, here I am," she said. "So I didn't want to disappoint my roommate who really wanted to race this race, but also taking her spot and having a bad one, so I just wanted to go out here and shoot as well as I could for her."
Unfortunately for Reid, the 15km event was postponed due to wind conditions. That meant her parents, who had scheduled a flight to leave Pyeongchang earlier Thursday, couldn't see their daughter compete in person.
To watch Garvin Thomas' video, click here.
Latest Winter Olympics Headlines:
> Zagitova Wins Figure Skating Gold, Edges Medvedeva
> Karen Chen Frustrated, Disappointed With Olympic Results
> Mirai Nagasu Overcome With Tears, Joy Despite Solo Struggles
> Karen Chen Falters in Free Skate
> Tara Lipinski, Johnny Weir to Host Olympics Closing Ceremony
Viral Moments:
> Garlic Girls: South Korean Curler Strikes Gold, Becomes Meme
> Try Not to Laugh at Maame Biney's Bad Jokes
> Curling Gets the K-Pop Treatment
> Who Runs Team USA? Women
> Incredible Call Perfectly Captures Diggins' Historic Moment
Must-See Photos/Video:
> David Wise Celebrates With Kids, Wife: 'You Won!'
> Kevin Rolland Takes Terrifying Spill in Men's Halfpipe
> This Is What Karen Chen Does Before Every Performance
> #ColdPeopleOfPyeongChang: Fans Battle Frigid Temperatures
> Squaw Valley: Home of Olympians and Medalists
NorCal Athletes:
> Get to Know Your Northern California Athletes
> Bowman on Sochi Gold and Role as Mentor to Tahoe Youth
> Meet Fremont's Karen Chen, Ladies' Figure Skater
> Meet Bay Area Bobsledder Nick Cunningham
> Where's Garvin? Tracking Our Intrepid Reporter's Adventures