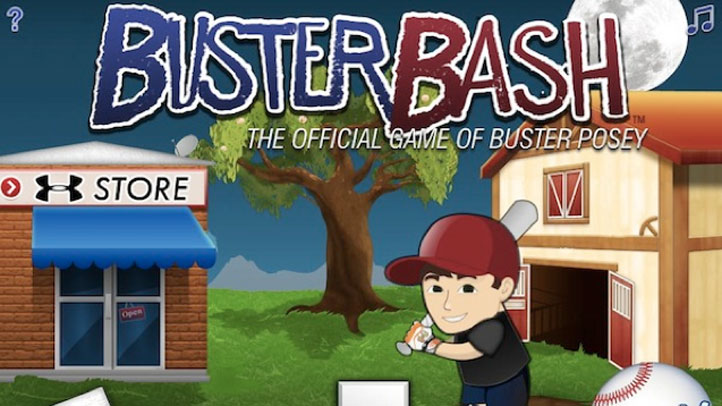 Buster Posey is white-hot at the plate right now, but he's pretty warm in an unexpected area: the mobile-phone video game arena.
No, really: Posey became the first-ever baseball player with a mobile app of his own following the release of "Buster Bash" on Monday. So why now? Well, his agent told Mashable that it was several factors
"Buster is an emerging face of the game with broad appeal across a large fan base, and he plays in the tech-savvy Bay Area market," Berry wrote. "We knew that Buster loves to play games on his phone, so when we talked to him about the idea of creating his own several months ago, he jumped at the chance. Plus, his life story had all the makings of a good game theme."
I've downloaded the game and played one round and, frankly, it's pretty sweet. You use your finger to crank home runs off of a young pitcher on a Southern farm with Southern-sounding, semi-jam tunes playing in the background. Pick up sunflower seeds floating in the air for bonus points and crank baseballs, tennis balls and whiffle balls over farm houses.
In other words, just like Posey said it's "fun more than anything."
"I think it's fun more than anything," Posey told Mashable. "I don't really have any goals or expectations about the game other than I hope people really enjoy playing it."
There's a pretty good chance the game blows up: Chad Johnson (nee Ochocinco) put together a game based on his reputation and while Posey isn't quite as famous as Johnson, he's a pretty big name, particularly in the game of baseball.
And if downloads for the free game go anything like Posey's All-Star voting process, he's going to do pretty, pretty well.