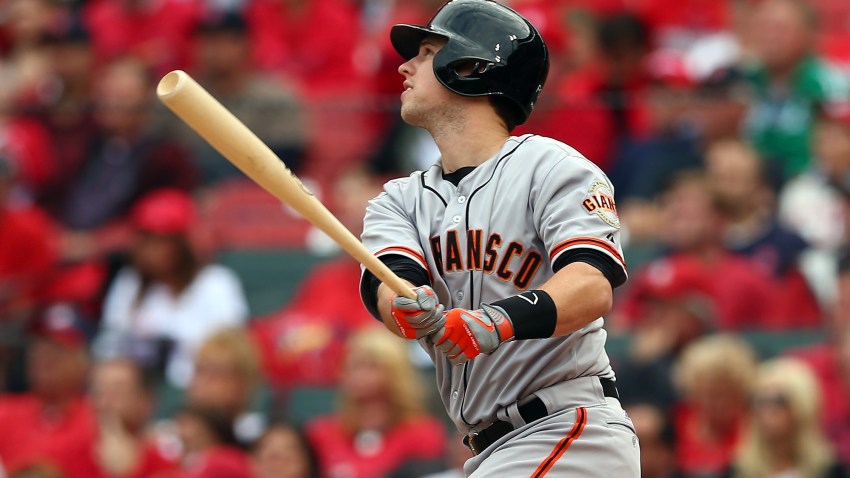 Talk about an easy choice: Buster Posey was named the National League Comeback Player of the Year by Major League Baseball.
Posey, as Giants fans all know, missed most of the 2011 season after suffering a serious ankle injury when he was hit by Scott Cousins in a huge home-plate collision.
The Giants catcher returned in time for spring training and posted an MVP-quality season.
Posey hit .336 on the season, winning the National League batting title. He also hit a career-high 24 home runs, knocked in 103 RBI and walked 69 times. His OPS+ led the National League.
It seems crazy to think now, but before the season started, Posey wasn't guaranteed to be in full health for 2012.
Bruce Bochy wanted to limit the number of games and innings Posey spent behind the plate and he really eased up when Posey looked fatigued early in the season.
The rest did wonders for Posey, who poured it on in the second half, posting unholy, MVP-like numbers.
It would be somewhat of an upset if Posey didn't win the MVP award, but there was no question about him picking up the Comeback Player of the Year hardware.
Now he just needs to really help the Giants comeback Friday night against the Red (Bird)s.