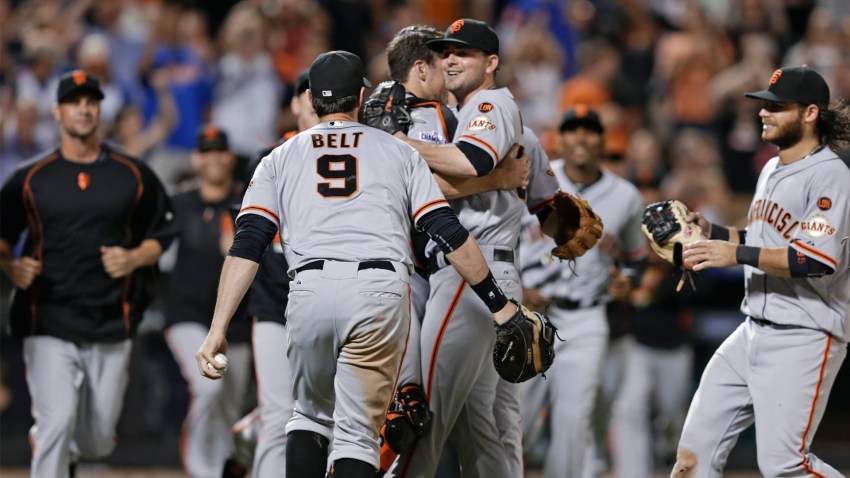 SCOTTSDALE - Camp Reunion was humming on Tuesday morning.
As Pablo Sandoval and Gregor Blanco took batting practice, Ryan Vogelsong helped shag balls in the outfield and Hector Sanchez spent some time signing autographs down the first base line. While this was going on at the main field, Chris Heston walked into the clubhouse with a group of minor leaguers who were coming up for the day.
Forever Giant, as they say.
Heston is the latest to return to the organization, but he's not working out at the main facility. Instead, Heston is part of a minicamp at the minor league facility, but he already has been over three times to provide depth. He threw the final inning of Saturday's game in Glendale. Heston doesn't expect to get a shot at cracking the rotation this spring, but he's not bothered. That's not why he came back.
"I wanted to get back to where there was somewhat of a comfort level," he said. "Last year was rough."
Heston made three big league appearances for the Mariners and Twins and 15 minor league appearances for their affiliates. He also briefly pitched for the Dodgers' Triple-A team. Heston's 2017 season was hampered by a shoulder impingement that eventually led to two months of rehab, but he said he's fully healthy now and likes the way he's throwing.
Now 29, Heston returned on a minor league deal. He's likely to begin the year in Sacramento as rotation depth, and he's behind at least Tyler Beede, Andrew Suarez and Derek Holland in the race to unseat Chris Stratton and Ty Blach. But Heston has been around long enough to know that depth is always needed, a lesson reinforced by a pitcher who followed a much more circuitous path.
"Ryan Vogelsong reached out to me last year when I was going through all that," Heston said. "We've talked a lot."
A Heston comeback would not be nearly as unlikely as Vogelsong's -- which required playing overseas -- was, and he said the two have become close friends and talk often. Heston is trying to rebuild as Vogelsong once did, and that'll take more than health. He admitted his confidence was shaken in 2016, when he flamed out after a promising rookie season.
"Maybe there was some complacency," he said. "Or I just got off on the wrong foot and confidence-wise that got to me."
It surely didn't help that the Giants pushed him to the side after he made 31 starts and posted a 3.95 ERA in 2015. Heston was moved to the bullpen the next spring and he's still looking to recapture that first-year success. He hopes this is the place to do it.
"I'm just about baby steps," he said, "And getting my foot back in the door."
Copyright CSNBY - CSN BAY