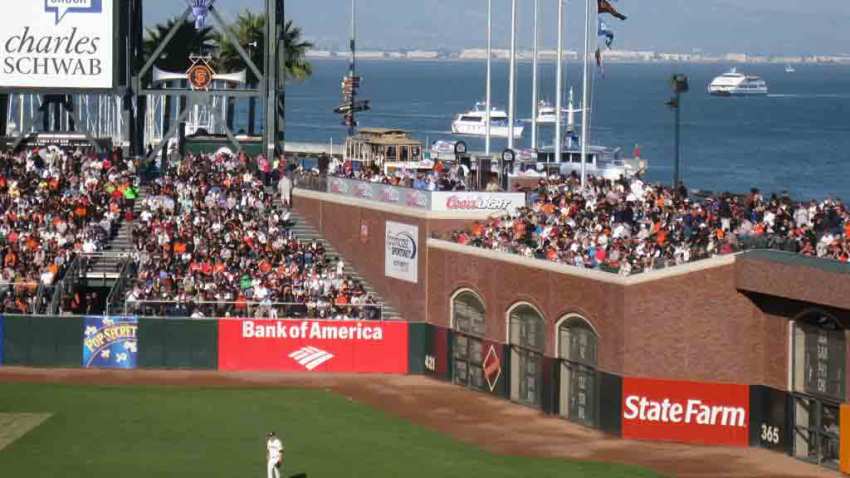 The long, strange buzzing sound at AT&T Park Monday night may have landed Giants fans in the Guinness Book of World Records.
As a part of the Giants' Jerry Garcia Night, former Grateful Dead drummer Mickey Hart handed out 9,000 kazoos to Giants fans and led them in a very buzzy-sounding rendition of "Take Me Out to the Ballgame". Hart was joined by NBA legend and Grateful Dead mega-fan Bill Walton.
The plastic kazoo band shenanigans were an attempt to break the Guinness World Record for Largest Kazoo Band.
The kazoo band record currently belongs to the Evangelical Free Church of America, a Christian organization that blew 5,300 kazoos to the tune of "Amazing Grace" at their 2008 Youth Conference in Salt Lake City.
Can we correctly assume that Giants fans successfully broke the record, simply because there were nearly twice as many kazoos on hand as the record holders had? No, we cannot.
Fans were handed witness statements, reprinted at Larry Brown Sports, and were asked to give their name, their seat section, and the number of kazoos they saw being played. Guinness authorities are in the process of verifying the record.
Grateful Dead fans giving their real names to the authorities? A lot has changed since the 1960s.
Joe Kukura is a freelance writer who saw the words 'Guinness' and 'World Record' and just assumed it referred to pints of dark, stout ale.
Copyright FREEL - NBC Local Media