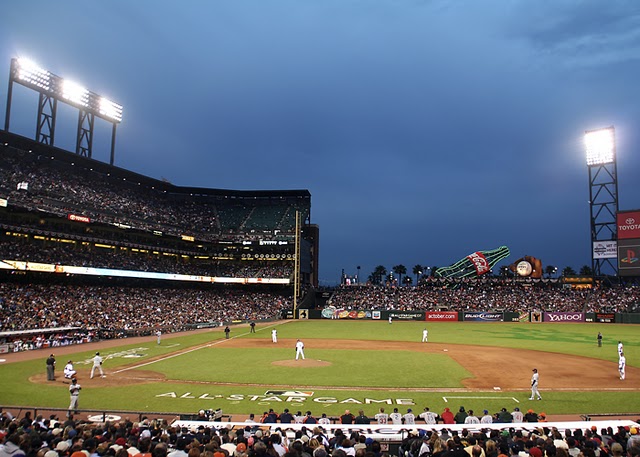 The Giants promotional calendars are here! The Giants promotional calendars are here!
Of course this year, every home game will be must see for Giants fans, but if you are looking for a freebie to go along with your ticket to watch the reigning World Series Champions, now is the time to make your ticket purchase plans.
It should come as no surprise that the promotions have a World Series theme for 2011. Add in a few bobble-heads and you have yourself a season.
Here is the list of dates and give-aways.
Some highlights:
Saturday, April 24 against the Braves they are handing out World Champion replica trophies to the first 20K fans
Friday, May 20 they are bringing back the snuggie
Saturday, June 11 the game will feature Giants alumni
Saturday, June 26 they are giving out fedora hats
Wednesday, Aug. 10 is the slumber party
Saturday, Aug. 27 Timmy bobble-head
The home opener is set in stone for Friday, April 8 at 1:35 p.m. No matter that they are giving away a calendar (which they do every year) tickets will be at a premium for that one the likes of which haven't been seen since since the World Series Game 6 and 7 which never happened. All those rich people got a refund and are ready to spend spend spend.
Lori Preuitt remembers being a Kansas City Royals fans as a kid and using the promotional calendar and not the opponent to choose which games she would ask her dad to take her to.