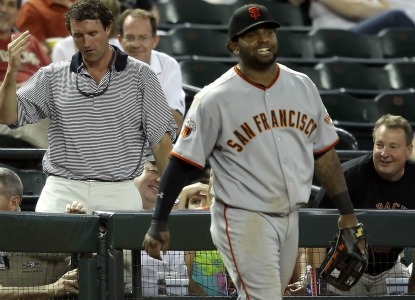 San Francisco Giants third baseman Pablo Sandoval has agreed to terms on a three-year deal with the team, according to our partners at CNS Bay Area.
The San Jose Mercury News reported the deal was worth a total $17.15 million.

Sandoval earned just $500,000 last year, but this year he became arbitration eligible which increased his worth.

The slimmed-down Sandoval is a fan favorite and had a great season last year. He batted .315, hit 23 home runs, made the All-Star team and at one point had a 22-game hitting streak.
The Sandoval deal came on the same day Tim Lincecum reportedly asked for $21.5 million in salary arbitration. The Giants offer was a record $17 million, but still not enough.

"I'm overall optimistic that we'll find common ground without a hearing room,'' Bobby Evans, Giants vice president of baseball operations told AP.