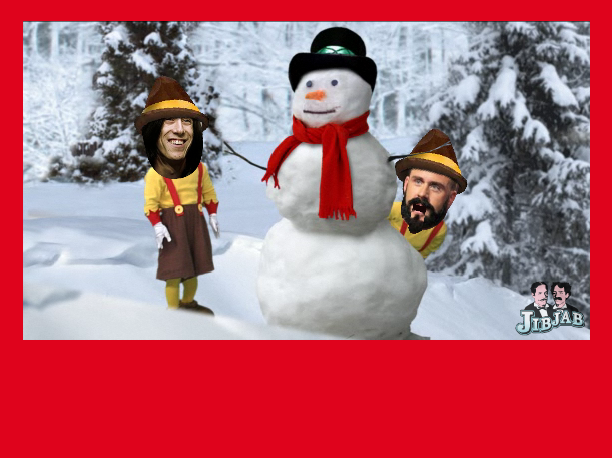 Now that Phillies fans are boasting, crowing and running their mouths over their acquisition of pitcher Cliff Lee, Giants fans will need an awesome and effective way of shutting up those East Coast yaps this holiday season.
The online cartoon video empresarios at JibJab.com and a rogue San Francisco Giants fan known as "Bash Beard" have just the thing to stuff their stockings.
Ms. Bash Beard has created an awesome and hilarious Giants fan Christmas video in which elf versions of Tim Lincecum and Brian Wilson engage in a slapstick snowball fight with elf versions of the Phillies' aces, Cliff Lee, Roy Halladay, and Roy Oswalt.
I know, "elf version of Tim Linceum" is kind of a redundant phrase. But this is the most charming and amusing Christmas video since that one time Justin Timberlake put his d*** in a box.
The video starts with the message "Giants vs. Phillies. I'm takin' Timmy and Weez." And then the elf versions go at it in an epic snowball fight.
The video is a product of JibJab's Holiday Rock customizable online Christmas cards. Anyone can make a video of anyone in a funny holiday musical scenario, as long as you have a jpeg image of that person's face to upload.
In other words, the video was not created by JibJab. It was customized by a Giants fan. And no elves were hurt in the making of this video.
But hopefully the feelings of a few Phillies pitchers were!
Joe Kukura is a freelance writer who is just too old and lame to understand why so many people are nicknamed "Weezy" these days.
Copyright FREEL - NBC Local Media