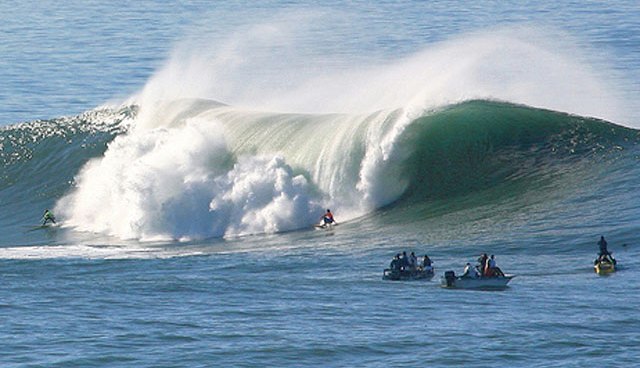 The window is closing on one of the most famous competitions hosted here in the Bay Area. Monday is the last day the Mavericks surf competition could be called and that is not going to happen.
Days ago Mavericks' spokeswoman Kylie Heintz told the Examiner that the chances for the competition were very slim."The lack of swell would be the reason," told the Examiner.
NBC Bay Area meteorologist Rob Mayeda said the La Nina weather pattern is to blame. This won't be the first year the contest is canceled. The monster 50-foot waves also failed to materialize in 2007 and 2009.
Mavericks' organizers invite 24 of the world's best surfers to compete in a one day competition off Pillar Point Harbor, with the winner taking home $150,00 and bragging rights.
Last year the competition happened on Feb. 13 and rogue waves came ashore hurting several people. Years prior rocks fell from cliffs hitting several spectators.
We'll have to wait until at least 2012 to see if the safety changes put in place following the injuries worked.