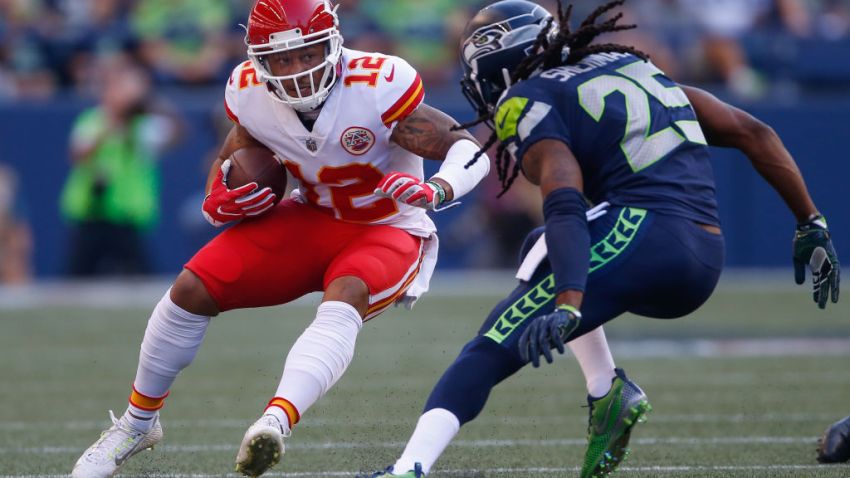 The 49ers are celebrating now following the signing of former Seahawks star cornerback Richard Sherman.
But it almost didn't happen.
According to Peter King of Sports Illustrated's Monday Morning Quarterback, the 49ers had a deal in place with the Broncos for cornerback Aqib Talib, but it fell through on Friday. About that time, the Seahawks released Sherman. General manager John Lynch quickly contacted Sherman, and arranged for head coach Kyle Shanahan to have dinner Friday night with Shanahan. Lynch and Sherman dived into negotiations Saturday.
Once all the points were arranged for a deal, Sherman still wanted to keep his options open, according to King, with three teams: Seattle, Oakland and Detroit.
Wrote King: "Late in the process, when Sherman and the Niners agreed on most of the incentives in the deal, he got back to the three most interested teams. Seattle, interestingly enough, wanted the right of first refusal on any offer, and so Sherman called Seahawks GM John Schneider.
"Sherman said Schneider told him, 'Incentives (are) a little rich for me.' Sherman called Oakland GM Reggie McKenzie, who said he wasn't going to have the cap money to compete for him. And Sherman called Detroit coach Matt Patricia and GM Bob Quinn; incentive package too rich for Detroit's blood."
At that point, Sherman came to an agreement with Lynch to join the 49ers.
King wrote the 49ers always had one point in their favor that the other three contenders didn't have, and that was the chance to play the Seahawks twice a year. Sherman told King he's "vengeful that way."
"Vengeful," Sherman told King. "I love the fan base to death, and I loved playing there. It was such a great opportunity. I helped the organization get to a great place and stay there. But now it's like I abandoned them. People are out burning my jersey. Come on. I'm not the one who let me go. They let me go. I didn't abandon anybody."
Mike Florio of Pro Football Talk reported the 49ers made a sound deal with Sherman, with clauses to protect the team if he doesn't rebound from his Achilles' tendon injury in 2018 or has regressed significantly. His signing bonus is $3 million, with a $2 million roster bonus on the first day of summer training camp. If he plays well in 2018, he will make as much as $8 million more. And, if he gets voted to the Pro Bowl this coming season, his salary for 2019 with San Francisco will be $8 million, plus incentives.