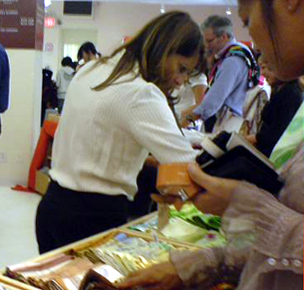 OAKLAND – The Raiders ran all over the Indianapolis Colts on Saturday afternoon, taking yards in big chunks throughout a 33-25 victory at Oakland Coliseum.
All told, the Raiders had 210 yards on 37 carries, good for a 5.7-yard average. It wasn't Latavius Murray doing the real damage. Rookies DeAndre Washington and Jalen Richard sliced their way through the Colts defensive front and paced the Raiders offense with steady production on the ground.
Washington had 99 yards and his first two professional touchdowns on 12 carries. Richard had six carries for 66 yards and three catches for 13 yards and a touchdown.
"I know we've been running the ball well all year," Murray said. "I think it's been a testament to everyone in the group. I've said that plenty of times. There's no me without those two guys. They played big today."
So did the offensive line. And receivers worked hard in the run game.
"We had a lot of room to run," Richard said. "The guys up front did a great job getting us to the second level. After that, it's on us as running backs to make people miss. We did that several times today, and were able to break some big runs."
It was a big day for Washington who twice was a healthy scratch earlier this year.
"You never know when you're going to be needed," Washington said. "Today we were all needed as a group. I'm glad we had good success running the ball."
Winning the turnover battle (again): The Raiders didn't turn the ball over once, and took it away three times. They intercepted Colts quarterback Andrew Luck twice. Nate Allen had one pick, and Reggie Nelson stole another one in the end zone.
It marked the Pro Bowler's fifth interception of the year and his 13th in the last two seasons.
Malcolm Smith also forced a fumble that was recovered by cornerback TJ Carrie.
The Raiders have a plus-18 turnover margin, which is the NFL's best.
Five straight touchdowns The Raiders jumped out of a commanding during a five-series stretch of touchdowns from the second and third quarters.
Washington scored twice and Richard, Clive Walford and Andre Holmes caught touchdown passes. Walford's was dramatic, as he caught the ball just before the goal line, came to a complete stop and watched his man fly by before scoring.
This 'n that: The Raiders improved to 12-3 for the first time since 2000. … The Raiders defense didn't allow a score in the first quarter for the seventh time this season. … Menelik Watson made his third start at right tackle, but his first since Week 3. …DL Mario Edwards Jr. made his season debut after being activated off injured reserve.
Copyright CSNBY - CSN BAY