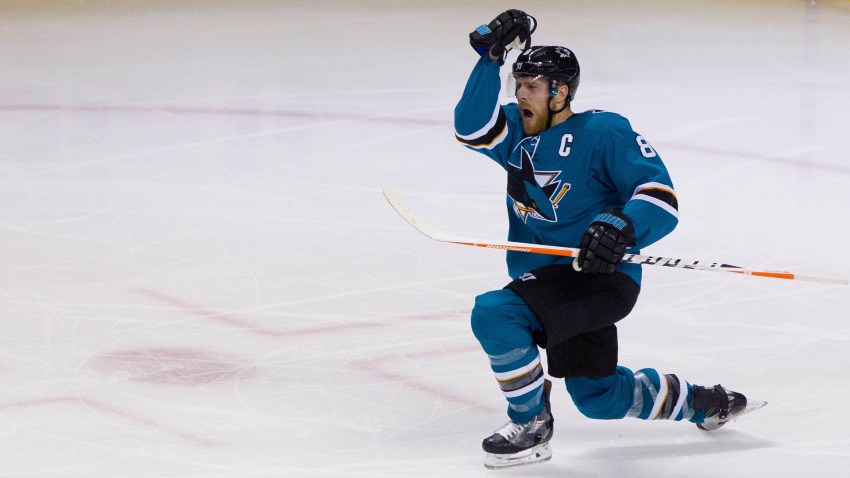 Sharks captain Joe Pavelski is the last person the struggling Arizona Coyotes want to see. Well, unless the lottery-bound desert dogs are more concerned about fallin' for (surefire No. 1 pick and Swedish defenseman Rasmus) Dahlin, then he might be the first person they want to see.
Pavelski's scored more points against the Coyotes (53) than any other franchise in his career, and is tied with Henrik Zetterberg for the seventh-most points against the Coyotes among active players. The bad (good?) news for Arizona is that Pavelski is red-hot.
In nine games without Joe Thornton, who remains out indefinitely after undergoing surgery to repair his right MCL, Pavelski has scored eight points (four goals, four assists). He scored seven since head coach Peter DeBoer moved Joonas Donskoi to one of Pavelski's wings, opposite second-year winger Timo Meier, on Feb. 2 against the Columbus Blue Jackets.
They've been nothing shy of dominant in six games together. With the trio on the ice, the Sharks controlled nearly two-thirds of the five-on-five shot attempts (65.32 percent corsi-for) and almost two-thirds of the five-on-five scoring chances (66.15 percent scoring chances-for) in just under an hour together, according to Natural Stat Trick.
The Sharks scored as many five-on-five goals (six) when Donskoi, Meier, and Pavelski were on the ice as when they weren't. They new-look top line did it in half the time as the rest of the lineup, which played just over two hours without them.
Oh, and San Jose won four of those six games.
Pavelski, in particular, benefitted over that stretch. His five-on-five scoring rate (2.76 points per 60 minutes), shot rate (12.4 per 60), and individual scoring chance rate (11.71 per 60) not only lead the team over the last six games, but would be the highest such rates of his career if projected over an entire season.
The 33-year-old, on pace for his fewest points since 2011-12 (61), has been in need of an offensive boost all season, particularly in Thornton's absence. The Sharks have, too, and both they and Pavelski are getting one thanks to the new-look top line.
DeBoer briefly broke up the trio in the third period of Sunday's win in Anaheim, moving Donskoi to the third line and Jannik Hansen in his place with Meier and Pavelski. But at the morning skate on Tuesday, Donskoi was once again back on the first line, according to reporters.
That's the right call. It's only been six games, but so far, Pavelski's results alongside Meier and Donskoi speak for themselves.
Copyright CSNBY - CSN BAY