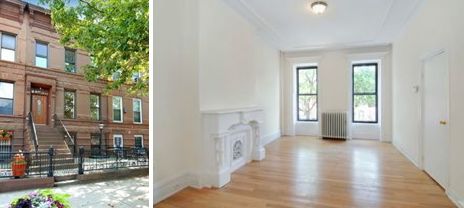 NASHVILLE, Tenn. –- The Raiders spent the season's first two games in a shootout. Offense -- or terrible defense, for the purists -- won the day against New Orleans and Atlanta.
Sunday's game against Tennessee had a dramatically different tone.
The Raiders defense, ridiculed all week for a terrible start, looked whole a lot better against the Titans. That unit created turnovers and played much better pass defense.
The NFL's top offense couldn't pull away despite several opportunities to do so, keeping this one tight down the stretch.
No matter. The Raiders defense held strong all day long.
The maintained an early lead and gave the Raiders a 17-10 victory over the Titans at Nissan Stadium.
It was, however, a dramatic finish. The Titans flew downfield with 2 minutes remain, but couldn't find the end zone. Tennessee hurt itself with penalties, including offensive pass interference on a touchdown pass. Ultimately, the Raiders defense shut the Titans down on fourth down and won.
The defense kept making plays, and the offense got stuck in neutral due in large part to receiver drops.
That unit got shut out for the entire the second half, and couldn't sustain a drive long enough to prevent one final comeback attempt.
The teams traded turnovers early in the fourth quarter, which also kept the score static.
Big-ticket Raiders free agent Sean Smith ripped one away from his man and gave his offense great field position. It got squandered a few plays later on Carr's first pick of the season. It was tipped by Jason McCourty and intercepted by Avery Williamson.
The Raiders took a 17-3 halftime lead with its best half of football this season. Latavius Murray score from 22 yards out in the first quarter and Derek Carr completed a 91-yard drive with a 19-yard strike to Seth Roberts near the end of the second quarter.
The Titans got back in the game with a long drive of their own, moving 93 yards on seven plays. DeMarco Murray ended that series with a 5-yard touchdown run. He was one of a few productive Titans on this day. He had 114 yards on 16 carries.
Watson down again: The Raiders ruled right tackle Menelik Watson out with a lower leg injury.
He actually tweeted that he was out during the third quarter, presumably from the locker room.
Irvin, Smith raise fists: Raiders linebackers Malcolm Smith and Bruce Irvin raised their fists during some portion of the national anthem, presumably in protest of social injustice and police brutality against minorities.
This marks the first time a Raider has joined protests/statements for this cause, a movement started by 49ers quarterback Colin Kaepernick.
Janikowski sets FG record: Raiders kicker Sebastian Janikowski converted a 52-yard field goal attempt in the first half, which set a new NFL record for field goals of 50 yards or more.
He has hit 53 field goals from great distance. He was previously tied with now-retired kicker Jason Hanson. Janikowksi is widely regarded as the greatest long-distance kicker in NFL history.
Sitting it out: The Raiders must've been relieved to see Titans tight end Delanie Walker was inactive for Sunday's game due to a hamstring injury. He and receiver Kendall Wright missed action and hindered the Titans' ability to move downfield.
The Raiders ruled QB Connor Cook, CB Dexter McDonald, CB Antonio Hamilton, T Matt McCants, T Austin Howard and TE Mychal Rivera inactive.
What's next: The Raiders will play their third road game in four weeks against Baltimore. The Raiders beat the Ravens at home in Week 2 last season.