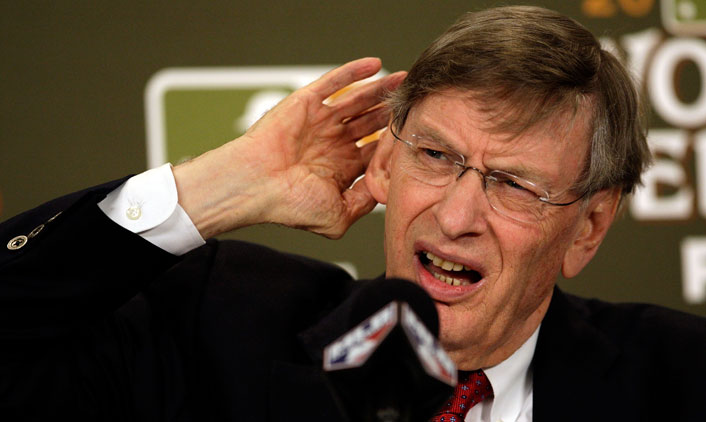 Major League Baseball Commissioner Bud Selig says the Oakland A's move to San Jose is "really on the front burner" with baseball owners. Owners are in Scottsdale, Ariz., for the annual winter meetings.
Mark Purdy of the San Jose Mercury News reports the A's issue never made it onto the agenda of Thursday's meeting which all 30 owners participated. But afterwards Selig spoke at length about the possibility of the team moving. What is really holding up the move is that the San Francisco Giants have territorial rights to the South Bay.
MLB formed a committee nearly three years ago to explore the move. Selig reviewed a report from that committee on Wednesday. He called it "comprehensive." Now Selig says he expects a decision soon. The next owners' meeting is scheduled for May. However, Purdy reports a vote could happen over the phone. The A's would need 75 percent of the owners of the 32 teams to approve the relocation.
The proposed stadium has a location (near HP Pavilion in downtown San Jose), a design, and at one time it even had the name
"Cisco Field".
The A's probably hope to get approval soon. Their lease with the Oakland Coliseum expires in 2013.
Oakland is making some effort to keep baseball in the city, including plans for a ballpark in Jack London Square. But plans took a big hit when the California Supreme Court decided the state could take
redevelopment money
from cities.