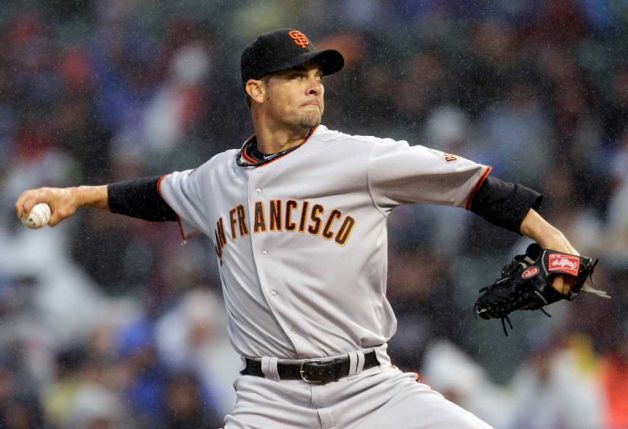 It wasn't exactly how Ryan Vogelsong envisioned his first career shutout. Nine innings or six, he'll take it.
Vogelsong pitched six scoreless innings in a rain-shortened game and Buster Posey hit an RBI single to lead the San Francisco Giants to a 3-0 win over the Chicago Cubs on Saturday night. All that despite some lousy weather conditions.
"That's the worst I've ever been in, for sure," Vogelsong said. "If the mound would have been bad, it would have been a lot tougher, but the mound held up good."
Vogelsong (3-0) allowed seven hits and struck out seven in his first complete game. He was also helped by two double plays as the Cubs left eight runners on.