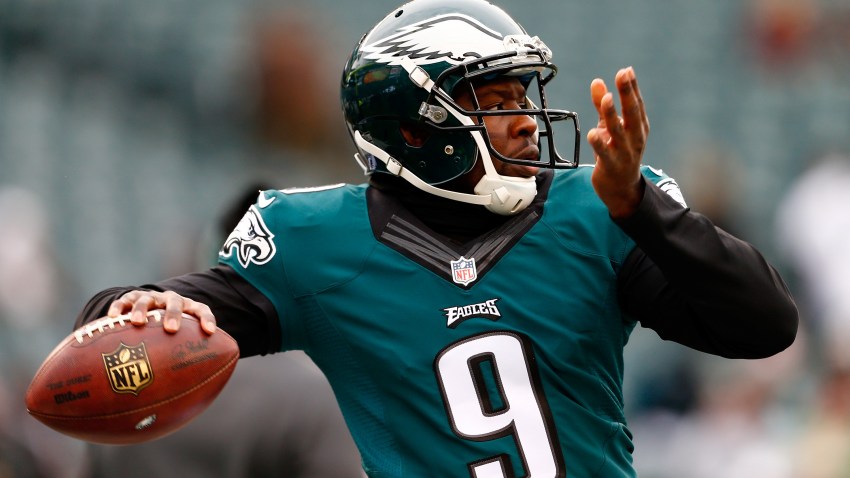 It now appears the 49ers are in a holding pattern until the Colin Kaepernick situation can be resolved. The quarterback reportedly wants out of San Francisco, and several teams – including the Broncos, Browns and Jets – apparently have talked with the 49ers about trading for him.
If that happens then, by several accounts, the Niners would sign free-agent quarterback Robert Griffin III, another young, mobile quarterback who fell out of favor with his team, Washington.
But while that whole scenario plays out, the 49ers this week did go out and sign another quarterback, Thad Lewis, who has ties to new Niners head coach Chip Kelly and his spread offense.
Lewis, who was with Kelly's Eagles in 2015, joins three other quarterbacks on the 49ers roster: Kaepernick, Blaine Gabbert and second-year man Dylan Thompson.
It's unlikely that Lewis will play a big role in 2016 for the 49ers, especially if the team signs a player such as RG3 to compete with Gabbert, who finished this past season as the 49ers' starter.
But, Lewis is a smart, mobile quarterback (who played at Duke). He joined the Eagles in 2015 in the second week of the regular season. His familiarity with Kelly's offense should help him – and his teammates – this offseason.
"I liked the offense and how he did things," Lewis told a writer for the 49ers website this week. "I respect him as a coach. I was looking for that again when I had the opportunity to come here to San Francisco."
Lewis, 28, came into the NFL in 2011 as an undrafted free agent with the Cleveland Browns and started one game in two seasons there. He played in six games, with five starts, for the Buffalo Bills in 2013, completing 59.2 percent of his 157 throws for 1,092 yards, four touchdowns and three interceptions. He then moved on to Houston in 2014 and Philadelphia in 2015.
The 6-foot, 200-pounder holds records at Duke for most passing yardage (10,065) and touchdown throws (67).
With the 49ers, however, Lewis is most likely to be a third quarterback, or possibly No. 2 if the team decides not to pursue a QB in free agency or the draft.