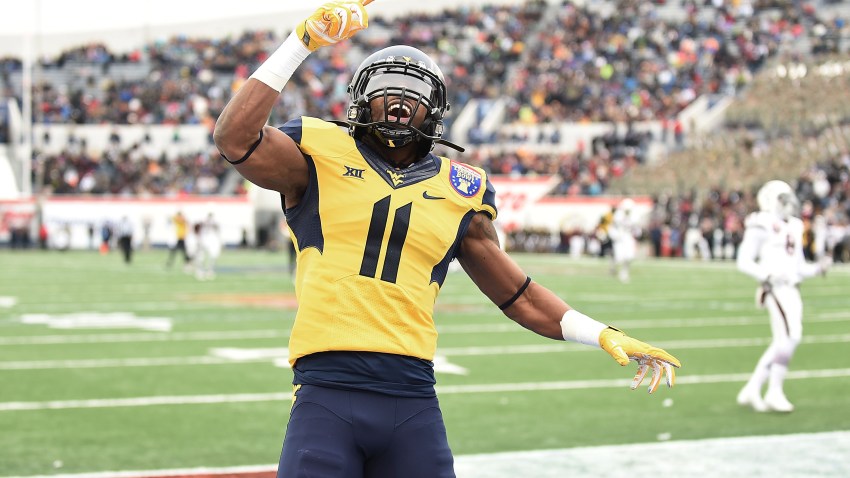 NFL analysts love to compile lists after covering the NFL Combine: the winners, the losers, the strongest and the fastest.
This time around, it's clear that the Raiders can be put in the winners category.
Oakland, with the No. 4 overall pick in the draft, not only will be able to select a top-notch talent in a deep draft pool in the first round, but should be able to bring in significant contributors after Round 1. This particular draft looks very good in terms of wide receivers, defensive linemen, linebackers, running backs and offensive linemen, areas of need for a team that went 3-13 last season.
But with the No. 4 pick in their pocket, it's now evident the Raiders are in a no-lose position in the first round.
Consider:
* If USC defensive lineman Leonard Williams should fail to be selected by the first three teams, the Raiders will wind up with perhaps the best overall player in the draft. As Bill Williamson of ESPN.com wrote, "He is a wonderful talent and he'd be a steal at No. 4. He'd be a perfect fit for Oakland's defense."
* If Williams isn't there, the Raiders will have their pick of the top receivers, either Alabama's Amari Cooper or West Virginia's Kevin White. Cooper is considered the most polished wideout in the draft and the surest bet. But in running a 4.35 40-yard dash at the Combine, White – who's bigger than Cooper – opened some eyes.
* If one of the top quarterbacks, Marcus Mariota or Jameis Winston, is still on the board when it comes time for the Raiders to pick, Oakland may be able to swing a deal for its fourth overall selection that could net the team many more picks in this and next year's draft. Chase Goodbread of NFL.com has linked Mariota to the Eagles, where former Oregon coach Chip Kelly now works. The Eagles, however, have the 20th overall selection, probably way too low to land him. Should they decide to send a package of picks to the Raiders for the No. 4 choice, the Raiders could land multiple first- or second-round picks. The Redskins (at No. 5), Jets (at No. 6) and Browns (at Nos. 12 and 19) also might be willing to deal with the Raiders to take a shot at Mariota (should Winston be taken by the Bucs with the No. 1 pick).
No matter what, the Raiders are in great position. They have multiple needs.
"It's not just receivers," general manager Reggie McKenzie told the San Francisco Chronicle, of what he's looking for. "But receiver is one of the positions I want to try and upgrade. Moving Austin (Howard) to tackle, I want to get an interior player. Another guy to compete with Latavius (Murray) in the backfield. I could go down the list. We need players."