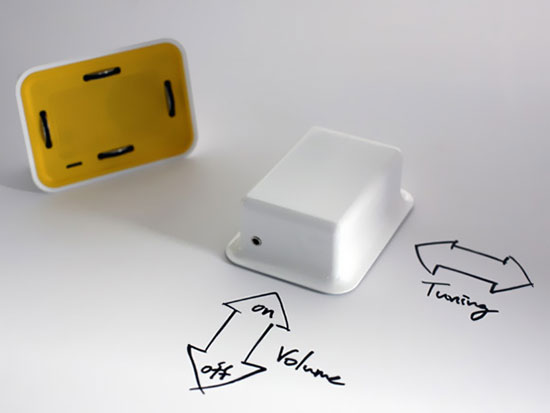 Here's a new way to control a radio: by rolling it. The design is simple, with the direction you roll the R1 Radio doing one of two things. Sliding it up and down will adjust the volume, as well as turn the radio off; side-to-side and you can adjust tuning.
From the designer:
"An analog radio is one of most important product for a blind people. In the using a behavior of how people manipulated rather than burying all of interaction in to the product. So adjusting radio to the right station would require a new kind of manipulation rather than simply tuning a knob. 'R1' has designed for them to control the radio more intuitively. By using a wheel structure user can control the radio by physical movement."
The R1 Radio is a concept by South Korean-born Il-Gu Cha.
Copyright DVICE - DVICE