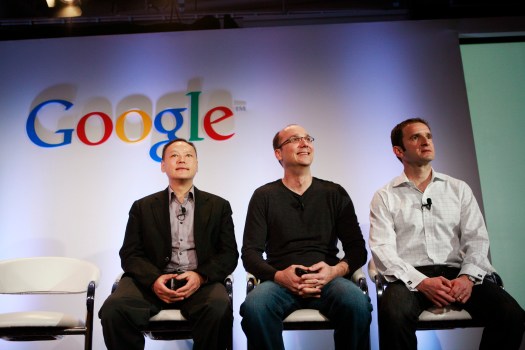 Getty Images
Google's VP of Engineering Andy Rubin, center, is reportedly looking to get a music store set up for the Android mobile platform to compete directly with Apple's iTunes.
Are you a software engineer, product manager or other techie and need a job? As long as you have an idea for a mobile application, Google is looking to hire you.
With mobile app revenue expected to reach $15 billion, Google is attempting to beef up its Android offerings to surpass Apple's 350,000 applications, the Wall Street Journal reported. Although Android has around 250,000 apps available, it has only created 20 in-house and Google wants that to change -- quickly.