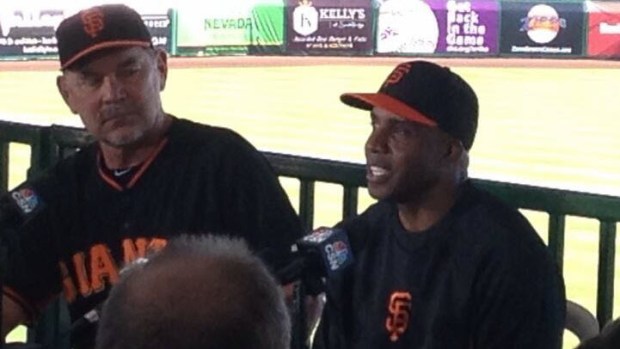 Raj Mathai
Barry Bonds speaks to the media at Giants camp - March 10, 2014.
Barry Bonds is beginning a stint as a guest instructor for the Giants in Scottsdale, Ariz. this week, and it could mark the beginning of a possible season-long relationship.
Bonds spoke to the media today about his return to the team.
Below is reaction from around the Twittersphere.