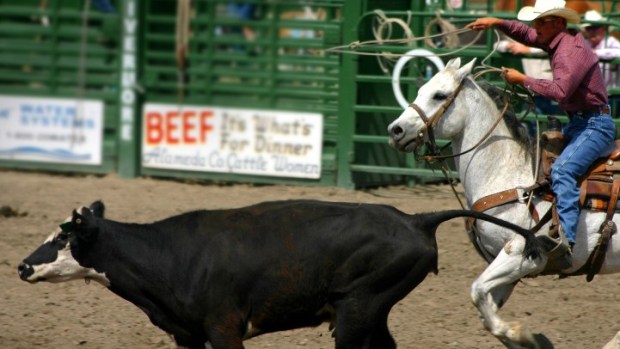 Livermore Rodeo
The 93rd Livermore Rodeo clip-clops on June 11 and 12, 2011.
YEAR 93: Shows centered around the riding and roping arts are nearly as old as our state itself -- well, actually older, in some cases -- but the number of rodeos that are approaching their century marks is a bit smaller. Livermore is one of the stars of this rarer set, and it certainly has a noteworthy history (it originated to raise money for the Red Cross during World War I). Today it is a yippee-ki-yay-y party, filled with the traditional rodeo competitions, a big Saturday parade, and other classic to-dos. The 2011 dates are Saturday, June 11 and Sunday, June 12.
PRE-RODEO EVENTS: Not all the lasso-related happenings will be going down over the weekend. There are a few lead-up events, like the Annual Cattle Penning and Mixer on June 8 and Wild Cow Milking on June 9. Wild. Cow. Milking. If you can read those three words and resist want to witness such a thing than you are a much stronger person than ourselves. Because now all we want to do is experience this, and think about it later.