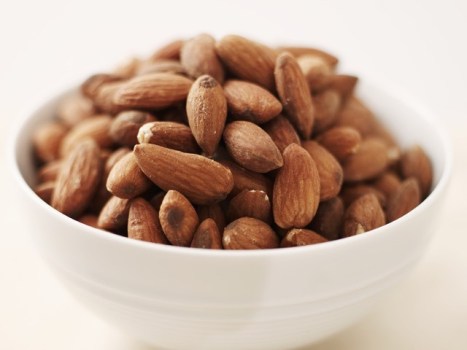 Almonds
The Annual Capay Valley Almond Festival is on Sunday, March 13.
FETING A FAVE: There aren't too many question marks hanging over the almond. We all know the nut is very healthy for us. We all know it is nearly impossible to stop eating almonds once you've begun (or maybe that's just us). We all know it is totally impossible to come up with an alternative to the descriptive "almond-shaped," because an almond shape is an almond shape and that's that. And we all know the popular nut can lend almondy oomph to both savory entrees and sweet desserts. The only question we have is how early we should arrive for the Capay Valley 2011 Almond Festival, which will be on Sunday, March 13. Note that it is taking place in five towns around the valley, including Esparto.
LONG HISTORY: The fest's site shares the interesting fact that the event will soon hit its century mark; yep, the almond festival has been delighting the nuttily inclined since 1915. There will be baking contests and a fun run and informative information on that particular nutmeat that tends to disappear from bowls the instant someone sits down next to one. Almond lovers, we're in.