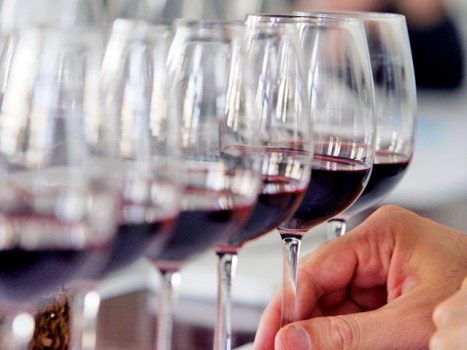 Getty Images
The Berkeley Wine Festival opens on Friday, March 11, at the Claremont.
WINE DINNERS: Devoted wine tasters know there are few lovelier days out than a day spent tooling around the vineyards, stopping here and there to try a few sips. Or, better than tooling yourself, having someone else do the driving. But the wine dinner is a distinct and different animal, of course. Food, comes into play, sumptuous suppery that's been well-menu'd and well-thought-out. If you're more of a wine-dinnerer and less of a dash-hither-and-yon-wine-taster, note that the opening of the Berkeley Wine Festival 2011 is on Friday, March 11.
THE CLAREMONT: Berkeley's grand dame'll be the setting for the dinner series, which will last into May; May 18, in fact, is the final day. Different wines and vineyards will be featured, but count on the winemaker to be at the night his or her wine is being poured. Sonoma winery Martinelli is scheduled for April 6; save the Grand Opening, which is a Friday, the meals will all be midweek. Details.