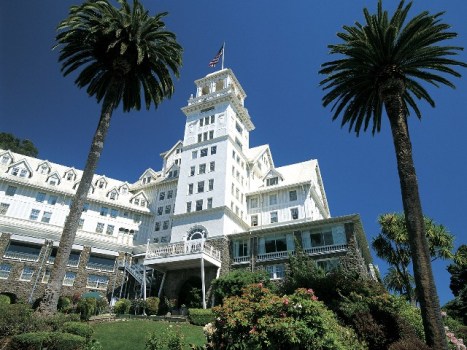 The Claremont
The Claremont celebrates Easter 2011 with egg painting, a Peter Cotton Tail visit, and brunch.
PAINTING EGGS: There are many things to like about a classic hotel throwing a classic holiday brunch. First off, people getting dressy, which is an increasingly rare pleasure (we're not saying that we all have to be gussied-up 'round the clock, but an occasional spiffying is a pretty classy move). Then there's the meal, which tends to be straight from the Going All Out department. And third? A special holiday touch or two. The Claremont Hotel, Club, & Spa in Berkeley will be offering all three of those things on Sunday, April 24.
THE DETAILS: There will be two buffets -- chilled and hot -- and they will include yummies like dim sum and a pasta station and crab claws and such. There will also be a visit from Peter Cotton Tail and some old-school egg painting. And we trust that everyone will be gussied-up to the nines. The brunch price is $89, which means you will definitely want to don those once-a-year bows and ribbons. Do it up, holiday-style. There are other kidly to-dos planned for the big day, so read all, Cotton Tail fans. Read all.