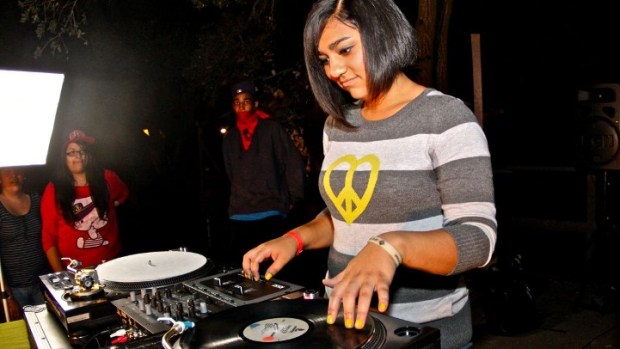 Camp Spin-Off
Camp Spin-Off sets up the turntables in the Ojai Valley from July 29 through Aug. 2, 2012.
REMEMBER WHEN: Think back to yourself at, oh, age 14 or 15. What were you into? Whatever it was, we're going to guess it was very specific. You maybe liked comic books, but only comic books where the hero had powers acquired through good deeds, not some random happenstance. Or maybe you liked swimming, but only synchronized swimming set to big band tunes. We think this sort of thing is universal to teens -- having their particular favorites -- but less universal? Camps and schools that cater to interests that have focus. Oh, for sure, things have come along way since many of us were kids, but there is room to grow here. And we're hoping more camp organizers look to events like Camp Spin-Off for inspiration. The name alone tells you that teenagers that love to DJ and would like to improve their skills have found their summertime getaway.
AND THAT GETAWAY... Is headed for the lovely Ojai Valley, so we're already pre-jealous of all the kids who get to go. Camp Spin-Off is open to aspiring DJs who are between 13 and 17 and it's on for five days, from July 29 through Aug. 2. And while a lot of the time will be spent with pros at the turntables (including DJ Tina), discussing beats and scratches and samples and such, there will be classic camp activities, too. Like? Oh, campfires, s'mores-making, zip lines, and tetherball. Tetherball! We'd like to see a camp just for that. Maybe there will be, one day? How heartening it is to see kids stretch a bit in the areas they love. Happy DJing, young artists.